Date:
2017-12-28
Modified:
2022-02-03
Store Manager for WooCommerce v. 1.13.0.913 – Custom Fields, WooCommerce v. 3.2.5-3.2.6 Support, Minor Enhancements
Great news for WooCommerce store owners!
Official version of Store Manager for Woocommerce with new features has just rolled out.
Detailed release notes can be accessed from the list below.
Feature:
Custom fields support has been added in current version of Store Manager. Now, there is a possibility to perform add, edit and delete operations over custom fields.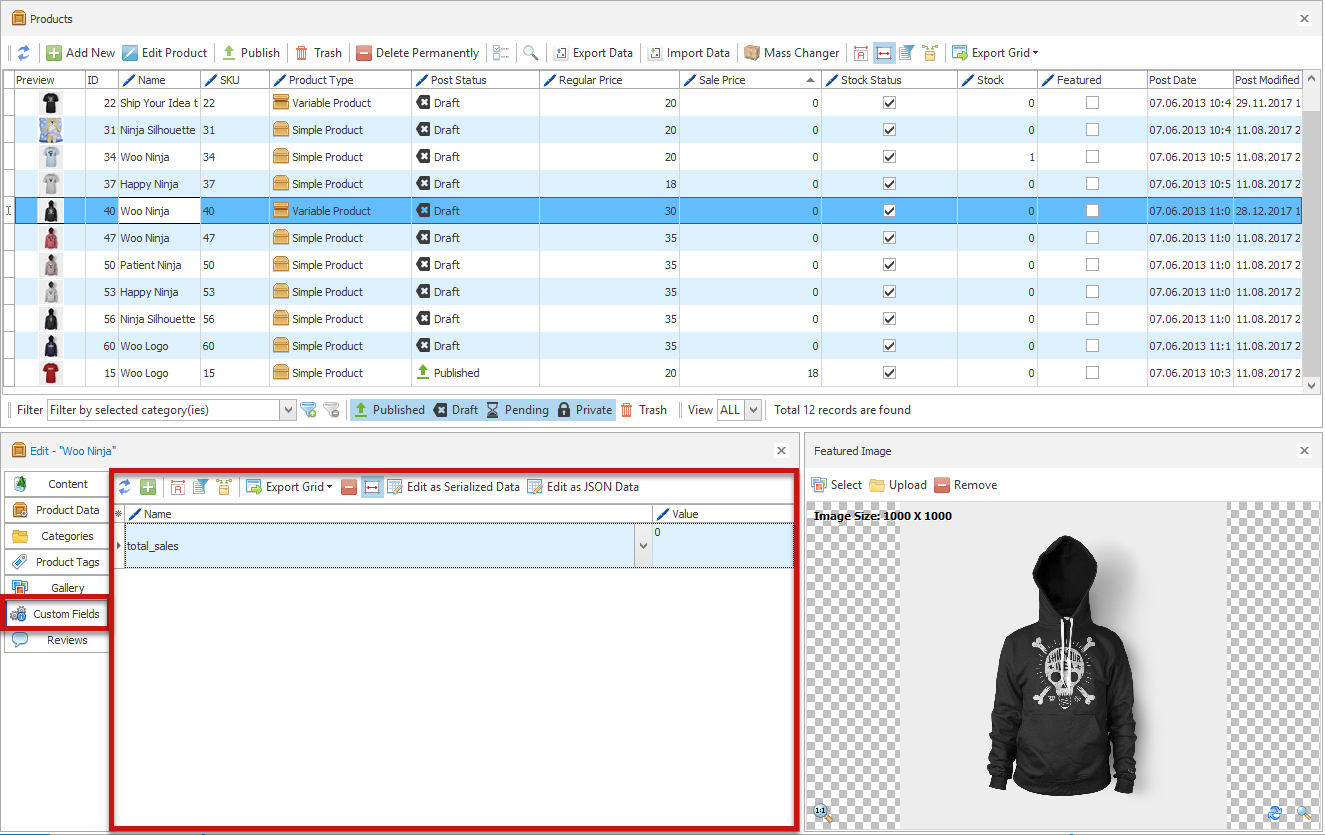 Improvements:
Compatibility with WooCommerce shopping cart versions 3.2.5 and 3.2.6 has been implemented.



Store Manager for WooCommerce v. 1.12.0.877 - 1.13.0.913 release



Now, "Stock qty" of product variations can be updated via import option.


Automated Product Import and Automated Product Export are now enhanced with "Refresh" option for configurations list.

Fixes:

In some cases, when importing products with variations, values of one attribute were written to another attribute. This inconvenience has been corrected.


Previously, in some cases, when choosing certain regional parameters, Order Total was displayed incorrectly. This issue has been fixed.


Formerly, coupons that had Excluded categories in Category Restrictions, still could be applied in POS to products, belonging to those categories. This inconvenience has been eliminated.
COMMENTS