Discover the Latest Updates of Store Manager for WooCommerce
eMagicOne Team does its best to constantly improve WooCommerce Store Manager application and implement new functional capabilities. Below you can find release notes for major and minor releases, that will be added each time, new Store Manager for WooCommerce version is rolled out. Check out the changes and stay up-to-date!
We have recently launched WooCommerce Store Manager version 1.9.0.603. The highlights of the release are outlined below:
Store Manager for WooCommerce Features: WooCommerce Automated Product Import and Export
Store Manager introduces flexible data transfer tools - automated export and import of WooCommerce products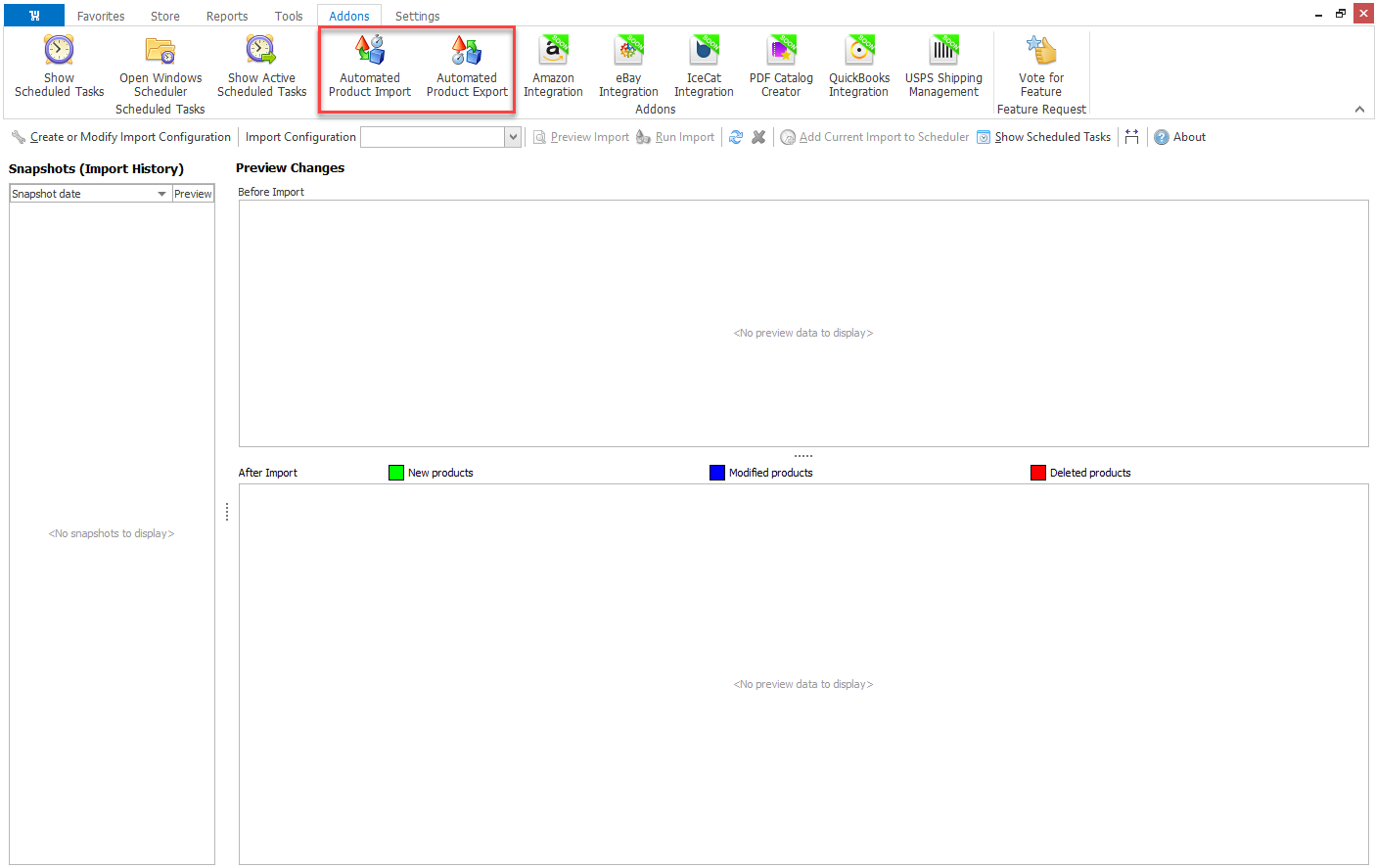 WooCommerce automated product import feature has been added. Now it is possible to automate product upload/update creating scheduled tasks in Store Manager.

Automated product export option has been implemented. Product export configurations can be added to the scheduler in Store Manager.
Order Store Manager for WooCommerce and Simplify Store Running
Order Now
Fix:
The issue related to skip rules has been fixed. Now rules are saved to the import configuration and function properly in the process of WooCommerce product import.
Extend Store Manager for WooCommerce Update Period to Get the Latest Version
Extend Now
What's new in Store Manager for WooCommerce?