Date:
2016-12-08
Modified:
2022-02-03
Store Manager for WooCommerce v.1.7.0.501 – WooCommerce Store Diagnostics, WooCommerce Store Manager Connector, Minor Improvements
Great news for WooCommerce store owners!
Public version of Store Manager for Woocommerce with new features and enhancements has just rolled out.
Detailed release notes can be accessed from the list below.

Store Manager for WooCommerce Features: WooCommerce Store Diagnostics, Store Manager Connector
WooCommerce Store Diagnostics feature has been added to WooCommerce Store Manager. It provides 10 diagnostics types and allows to detect images, SEO and common malfunctions quickly.



Implemented Diagnostics Types:
Missing product images
Images with no records in database
Images that are not linked to any product
Products without featured images
Product titles out of range
Products not assigned to any category
Products without SKU
Duplicate URL key
External URLs in description
Invisible products (URL is not correct)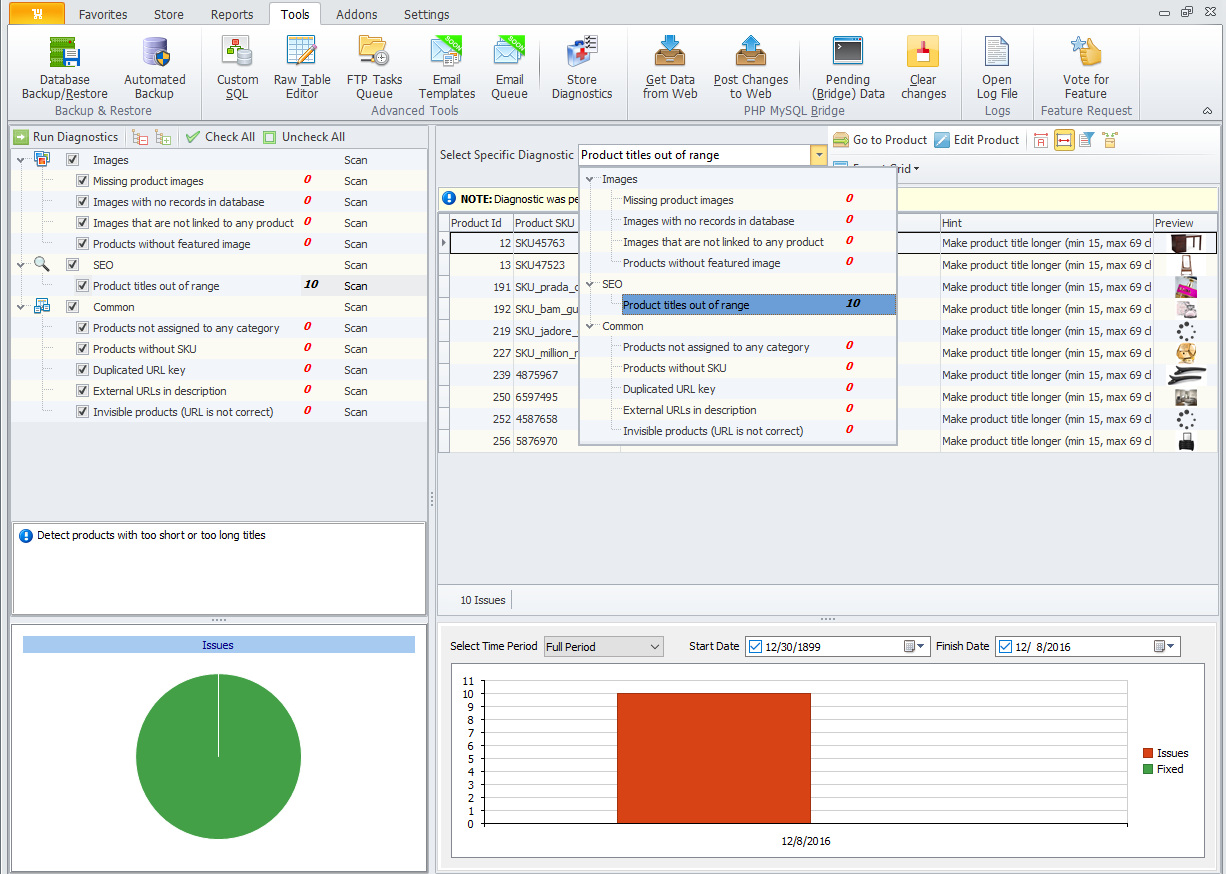 New type of connection via backend module WooCommerce Store Manager Connector has been added. At the moment this module is not available at marketplace, though you can download and install it using these instructions - https://woocommerce-store-manager-doc.emagicone.com/1-quick-start-guide/1-1-connect-through-store-manager-connector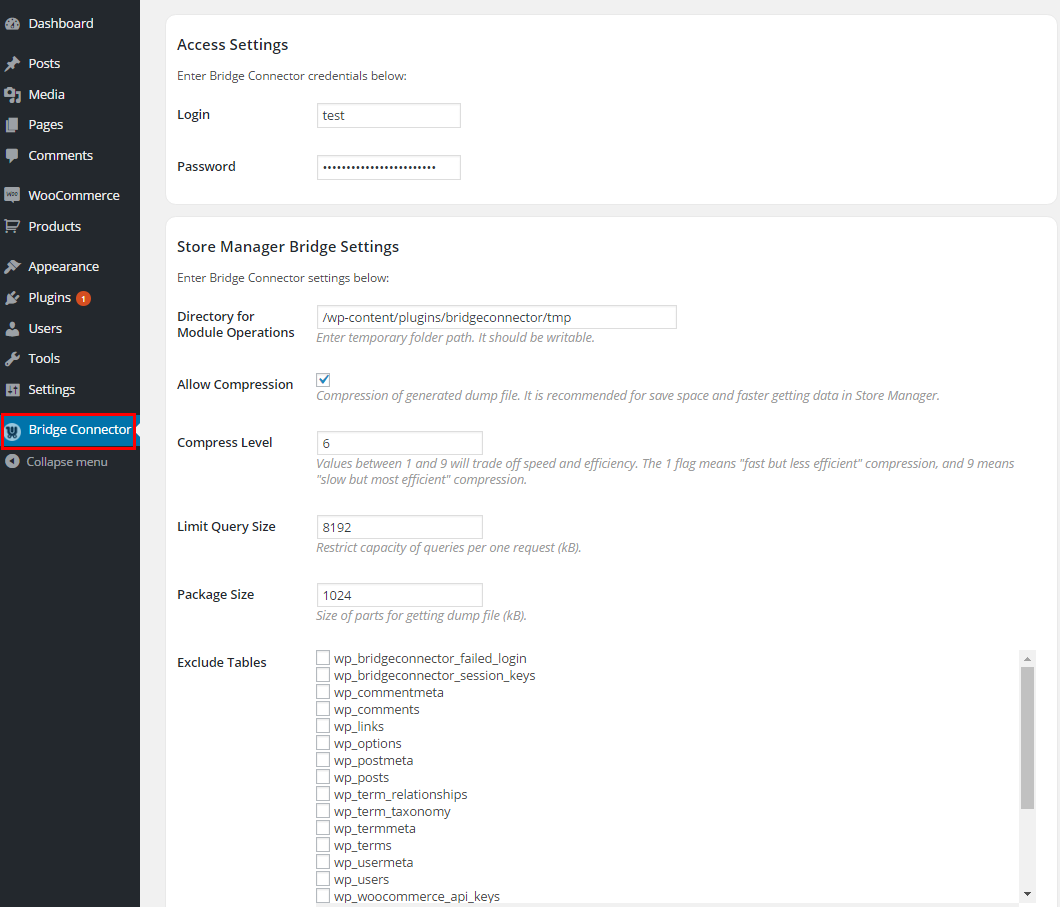 Improvement:
Series of improvements has been implemented to product search form in Store Manager.
Fixes:
The error, occurring in the process of bulk order editing, has been fixed.
Downloadable product files are now uploaded into correct folder on FTP -".../wp-content/uploads/woocommerce_uploads/2016…"
Now Store Manager works correctly with values containing decimal symbols if they have been changed in regional settings.
Now Store Manager calculates taxes properly considering ZIP-codes customer falls under.
Previously Store Manager did not connect to stores, if "sql_mode = 'ONLY_FULL_GROUP_BY' " was set in MySQL server configuration. The issue has been fixed and connection works fluently now.
The error that occurred after "User roles" grid refresh has been fixed.
Known bug:
Files and images, names of which contain spaces, are not uploaded correctly via WooCommerce Store Manager Connector.
COMMENTS