Date:
2020-07-03
Modified:
2023-05-21
Store Manager for WooCommerce v.1.27.0.1173 – WooCommerce 4.2.0 Support
Great news for the WooCommerce store owners!
The new version of Store Manager for WooCommerce 1.27.0.1173 has just been rolled out.
For detailed list of enhancements please see the release notes below.
Features:
Store Manager now supports Yoast Seo plugin v.8.0 and higher and Perfect Brands plugin v.1.1 and higher: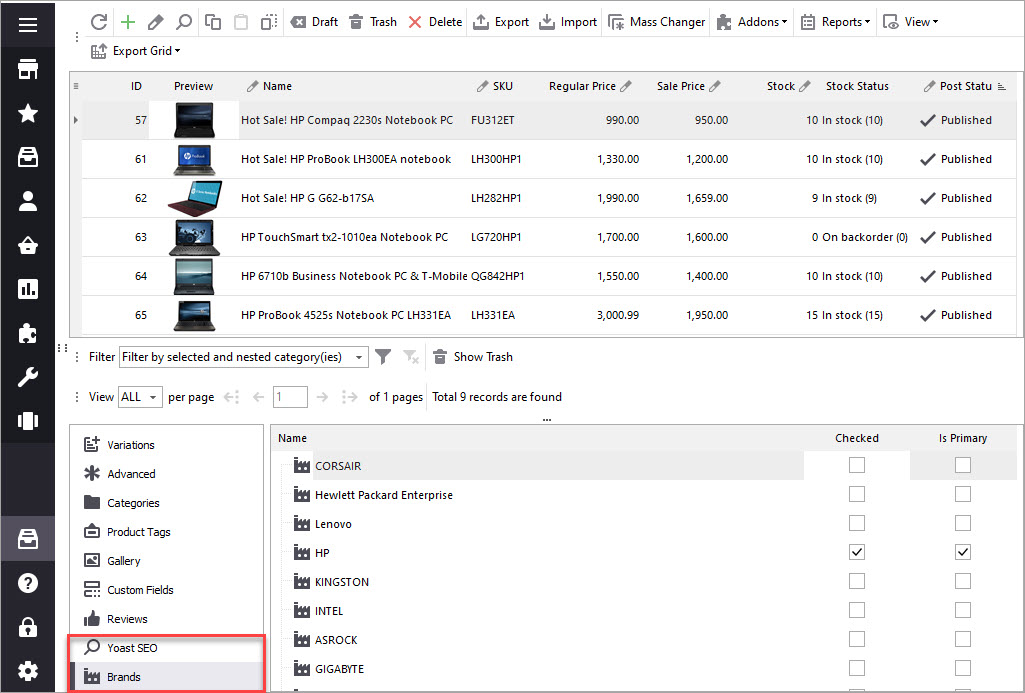 Improvements:
WooCommerce 4.2.0 can now be managed with Store Manager.


Auto reconnect option has been implemented for direct connection. Now, if internet connection or connection to MySQL server is lost Store Manager tries to reconnect automatically.


Store Manager now supports import/export of "Catalog Visibility" values.



Add Catalog Visibility field to export/import values



Updated PHP Bridge 7.75 allows using bridge connection even with MySQL strict mode enabled.


In the Image Preview window, it is now possible to zoom images with Ctrl +/- keys or mouse scroll.



Zoom in/out images in the Image Preview window



Amazon Integration v.1.5.1.361 supports Amazon Netherlands. Also, the new version allows adding data to Name and Description from other store fields and export product bullet points:



Select fields for bullet points in the dropdown



PDF Catalog Integration v.1.5.2.161 comes with the brand new lookbook templates.



Find new lookbook templates in the PDF Creator addon



eBay Integration v.3.5.5.462 comes with fixed issues concerning the display of eBay ID in the "Manage your product listing" window and filling in the data in the Shipping Details section.


In the ICEcat Integration v.1.2.7.190 we resolved an error with the upload of images from ICEcat.


Fixes:
Fixed an issue occurring during the scheduled automated product import when Store Manager is connected to another store.


Resolved an error ("duplicate found: duplicate attribute") occurring while adding attribute to a variable product in stores using non-Latin languages.
Extend Store Manager Update Period to Get the Latest Version Extend Updates