Date:
2018-04-13
Modified:
2021-09-28
WooCommerce Custom Fields
Creating WooCommerce custom fields might become very useful and appropriate when it is necessary to specify some particular product features not included in product attributes. For example, when you sell clothes and want to indicate the material they are made from, or you sell books and want to specify their IBSNs. This information will be presented on the product page.
WooCommerce Custom Fields vs Attributes
Custom fields are often mixed up with product attributes. It is not a surprise, as these two notions are very similar indeed. However, there is a little difference between them. Unlike attribute sets that are used as a base for a a bulk of goods, custom fields are usually created for separate items. These are unique product details that may be important for a customer to know and that's why should be specified.
Important: To have your WooCommerce custom fields displayed on the front-end, you need to modify your single product page template to yourtheme/woocommerce/single-product.php or install special plugins.
How to Add Custom Fields in WooCommerce Admin?
Go to product page and scroll down. You will find Custom fields grid. Input custom fields name and value into the corresponding fields and press 'Add custom fields' button.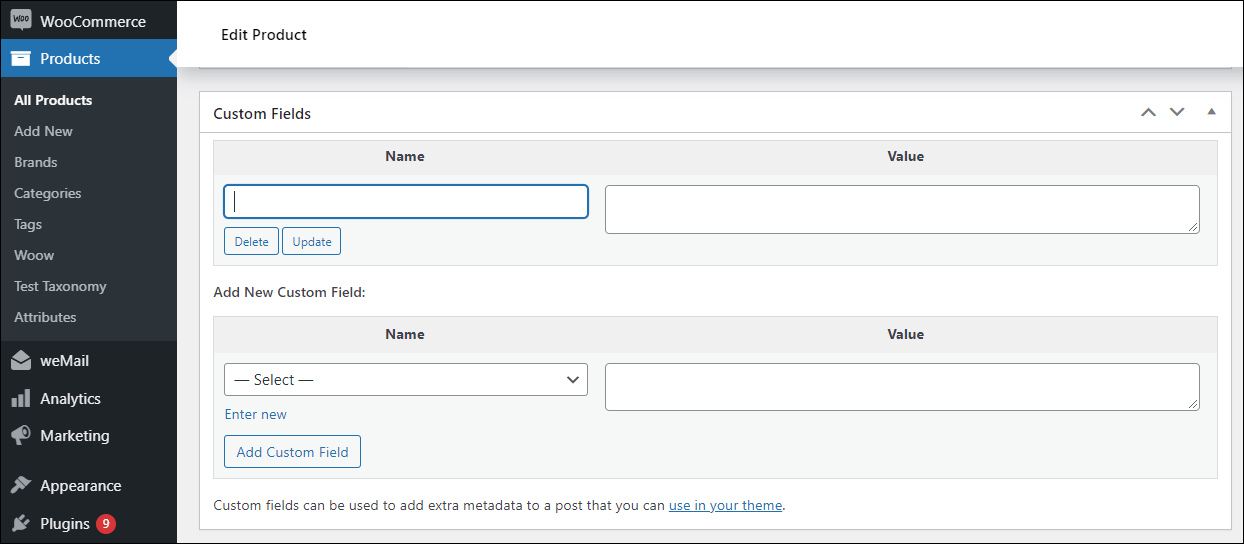 How to Create WooCommerce Custom Fields Using Store Manager?
Store Manager application provides an easy and time-saving way to generate WooCommerce custom fields with no coding skills needed. The whole procedure is performed in Edit product window and requires no switching between numerous windows or grids.
In order to add custom fields to a product, find necessary item in the product listing and click on it. Select 'Custom Fields' section in the 'Edit Product' form below. In the same grid you will find a table containing two columns: 'Name' (e.g. Material) and 'Value' (e.g. Cotton). Input the name and the value of new custom field and press 'Apply'.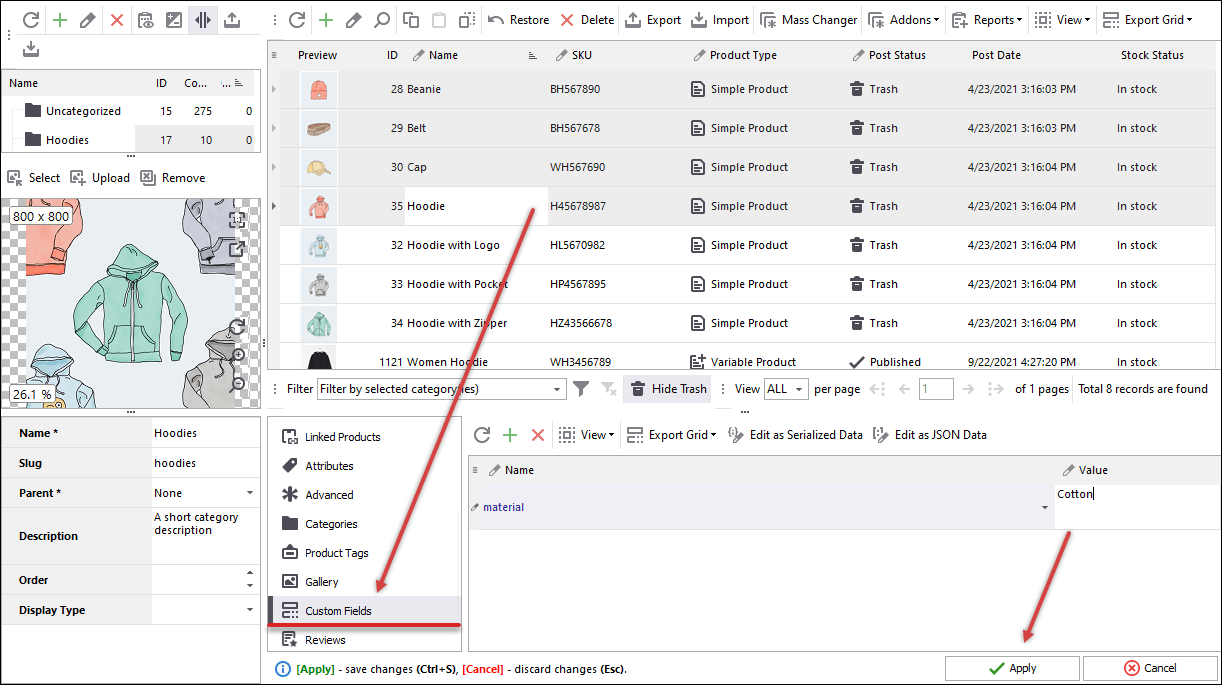 Store Manager for WooCommerce allows to add custom fields to your merchandise massively. Just highlight necessary items and proceed with the above instructions.
Add custom fields to WooCommerce products for FREE
Try Now
COMMENTS