WooCommerce Store Manager Translation Project
Creating application supporting multiple languages is a must, especially if it has diverse user community. Store Manager for WooCommerce gains its popularity and constantly acquires new surfers from different countries around the globe, so it is our responsibility to streamline its localization.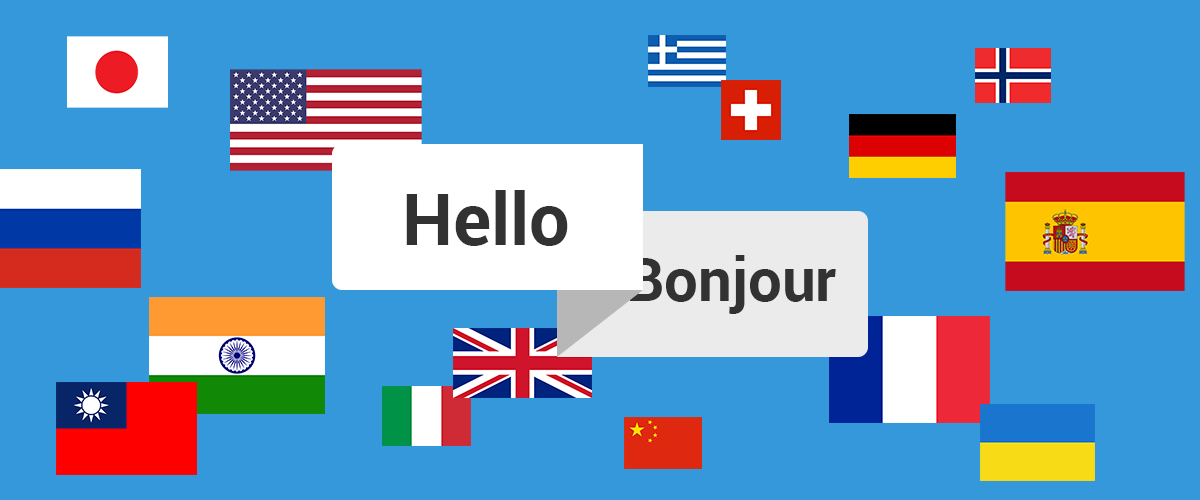 Turning the application into multilingual and make it world-ready is hardly possible without the help of native speakers. For this very reason eMagicOne company invites WooCommerce users to take part in Store Manager for WooCommerce translation campaign and convert it to various languages. If you speak the language, Store Manager is not translated to or partial translation is accessible, and have desire to contribute to software localization, find out how it can be done in the snippets outlined below.
Important:
Store Manager for WooCommerce has been already translated into some languages. In the table provided below, you can find what exactly locales are available and percentage of language converting. If you have not found your language in the list, you can commence on translation and accomplish it partially or 100%. If, contrariwise, the language is accessible, but translation is incomplete (for example 78%), you can proceed with converting (the last 22%) and get the locale fully-translated.
What Will I Get In Return?
This question most likely crossed your mind. Once you are done with translation, you will get bonuses from eMagicOne for your contribution, namely free Store Manager license, update services or discount. How are the benefits differentiated? It depends on the percentage of translation you have accomplished. In case you have chosen the locale and translated 100% of original text, you can ask for free Store Manager for WooCommerce license key.
Having fulfilled partial converting, you may get update service or discounts depending on translation percentage. Discount is being calculated on the basis of regular Store Manager for WooCommerce price and can be applied to any eMagicOne product.
Important:
We do not pay money for translation (complete or in-part), you can get benefits described above, but not cash.
Terms and Conditions
We streamline to make each of locales accurate and do not praise machine translation. If you are not familiar with language, fall back upon Google Translate, Microsoft Translator, PROMT or other similar tools, ignore language peculiarities, grammar and syntax rules and other users make complaints about it, the license you have got as a gift, can be withdrawn by company team


If your locale is translated partially, for example 40%, but you want to get Store Manager full license, you can participate in other eMagicOne translation project to get 100% score (e.g translate Store Manager for PrestaShop, Store Manager for OpenCart or other applications)


if you are a polyglot, you are welcomed to translate the application into several languages. Contact us for further instructions, if you prefer this option
How to Start?
Look through the table below to find out you locale and percentage of original text converted, if it has been added already.


Learn the requirements mentioned in WooCommerce Store Manager translation guide.


Follow the link to join the project crowdin.com/project/woocommerce-store-manager firsty register at crowdin.net If language, you want to translate to is not provided in the list contact us and we will guide you.


The translation being accomplished, inform us about it. As soon as we verify, we will get back with you. Take into account, check up can take up to 2 weeks.
*Please note, bonuses are offered for Store Manager translation only. It means that translations of other products (e.g Mobile Assistant) is not promoted.
As it was mentioned above, you can get Store Manager for WooCommerce license for free once you translated 100% of original text for selected language. Although, you have the possibility to acquire other eMagicOne products the cost of which equals to WooCommerce Store Manager price. For example, you translated one of locales completely. For that you can get Store Manager for WooCommerce license that costs $199. Correspondingly, you can take other applications or addons, cost of which will not exceed $199 - e.g Store Manager for VirtueMart ($199).
COMMENTS
Gorkem • 05/02/2019
want to join translation team for Turkish


WooCommerce Store Manager

Mod
Gorkem
• 02/05/2019
Hello, Gorkem!
Thank you for your comment and for being interested in our Translation project.
You are welcome to register at crowdin.net and join our project specified in this article.
If assistance will be needed - feel free to contact us back.

Martin • 02/15/2020
Hello pls. WooCommerce Store Manager is for mac os ? thansk

WooCommerce Store Manager

Mod
Martin
• 02/17/2019