Date:
2018-04-17
Modified:
2023-05-30
Rating 4.5 stars - 2 votes
How to Print WooCommerce Receipts on Thermal Printer?
Ability to print WooCommerce receipts on thermal printer is an important part of a point of sale (POS) system, used by sellers who combine online and retail environments. By processing transactions and printing receipts on till printer, you can help minimize waiting time and improve the customer experience.
POS Receipts, Practically Anywhere
These receipts you can find in a supermarket, buying newspaper in a kiosk or taking to-go coffee in a cafeteria.
Comparing to regular invoices that are usually printed on A4 paper, printed out sales receipts are much more convenient and quicker solution for providing a customer a legal document on most vital transaction information, not getting deeper into too many details (like product description, images etc).
With Store Manager for WooCommerce, receipts on thermal printer will be ready in a matter of seconds! The application is designed to be feasible for store owners with different needs, allowing to choose the format of invoice or receipt necessary.
Printing WooCommerce receipts on thermal printerm is as simple as 1-2-3. Let's see how it works!
Make Sure Thermal Printer is Configured
In Store Manager for WooCommerce, press F12 to open Preferences window. Find there tab 'Receipt Options'.
Check the box available there to enable receipts printing functionality. Select you version of the printer from the drop-down.
The application allows to print 58 or 80 mm width receipts. You can choose suitable option from 'Receipt Format' drop-down.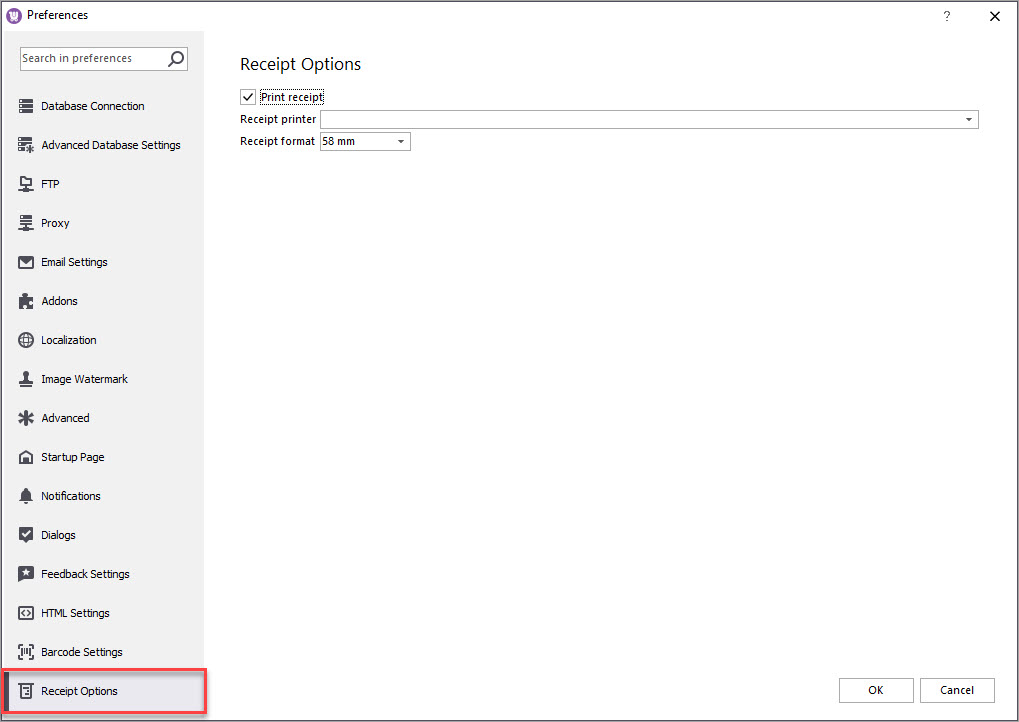 Print WooCommerce Receipts On Thermal Printer in Bulk
After all printer settings are checked, navigate to 'Orders' section. There you can filter out sales for which you need to print receipts.
When you have selected necessary orders, press the button 'Receipt'.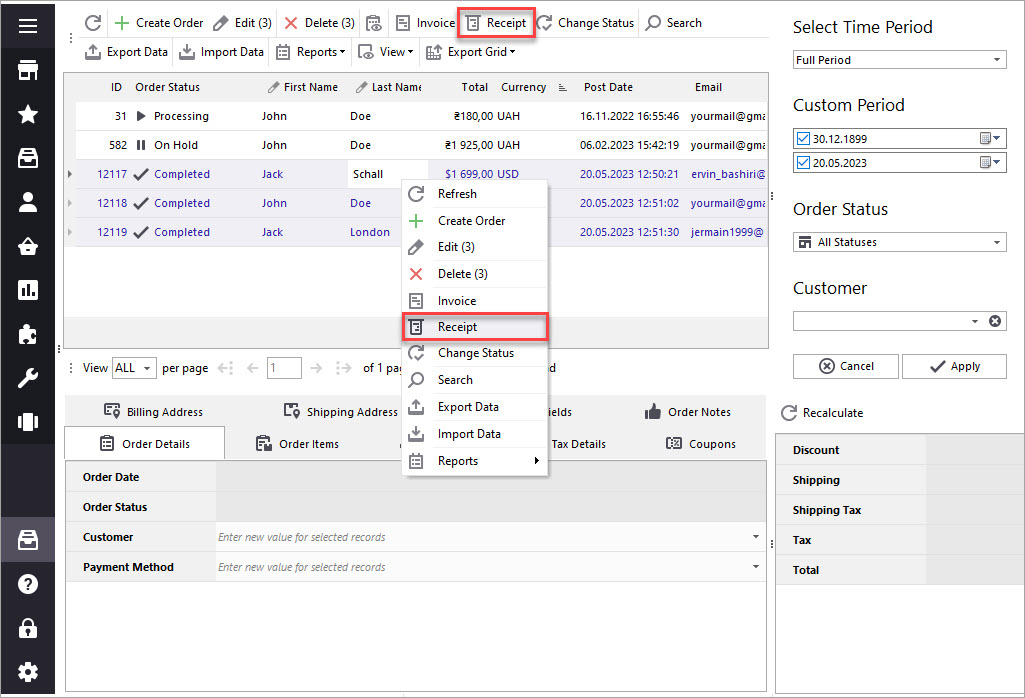 You will see the numerous sales receipts generated right away. You can preview them, print or save to PDF.
The contents of the receipt is the following:
Shop name, address and site
Names of purchased goods listed as line items with price in front of each
Subtotals, totals, taxes and discounts
Date of receipt creation
Barcode
Text accompanying purchase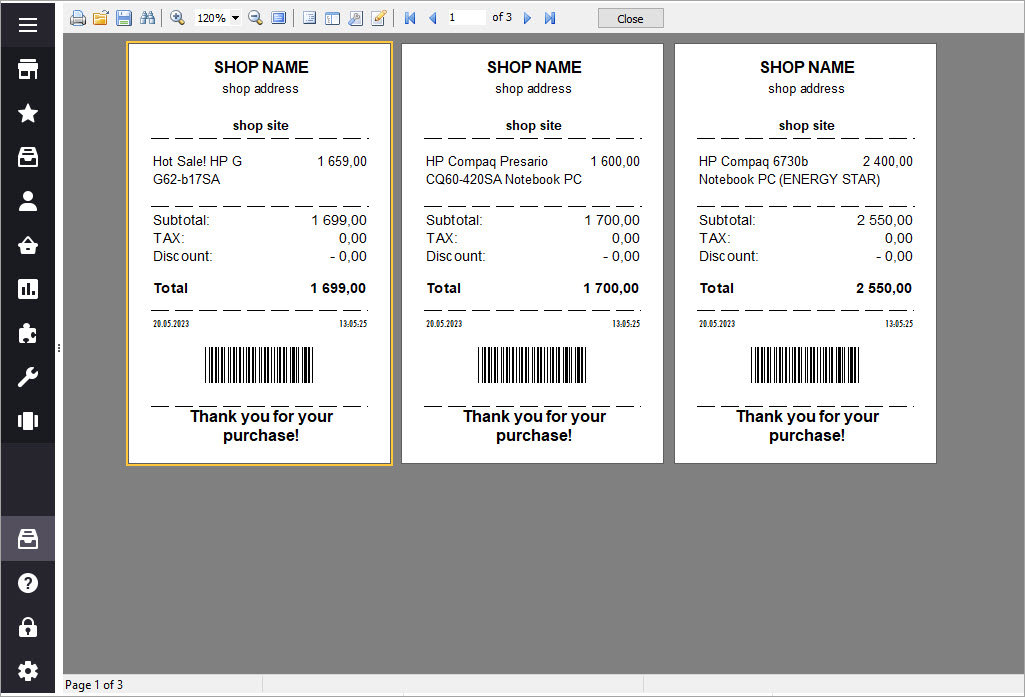 You can edit receipts one-by-one if you have noticed some data inconsistency or need, for example, to change text or fix typo in product name.
If you need to modify templates for all receipts, keep reading.
Edit Receipt Template
Each business has its own demand, that is why many of the users look for the way to change receipt format. Frequently it is necessary for them to change receipt title or add some info to it.




Normally, if you want to add these changes, you need to request customization service from our team and we will fulfill the desires of even very demanding clients. However, in case you have some tech skills, you can also play around and try to do it yourself.




For this, open the following directory on your PC:

C:\Users\%user%\AppData\Local\eMagicOne Store Manager for WooCommerce\Custom_Reports



There you will find various reports, including receipts. Open the folder with receipt name you need (58 or 80 mm).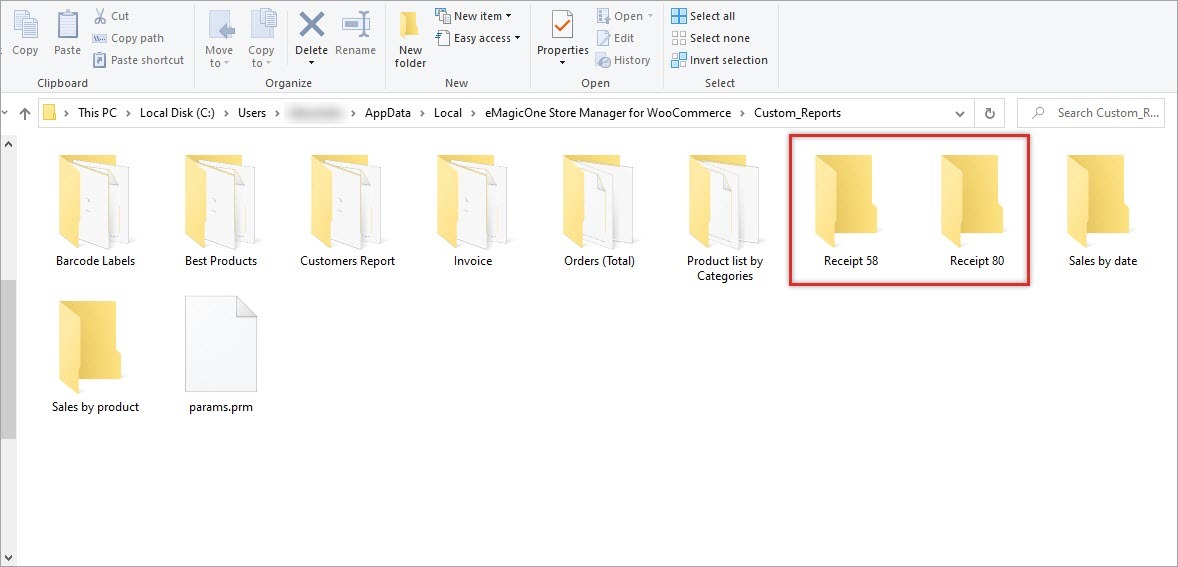 To modify the appearance of template open the file with .fr3 extension. To add additional data to receipt, you need to work with SQL files.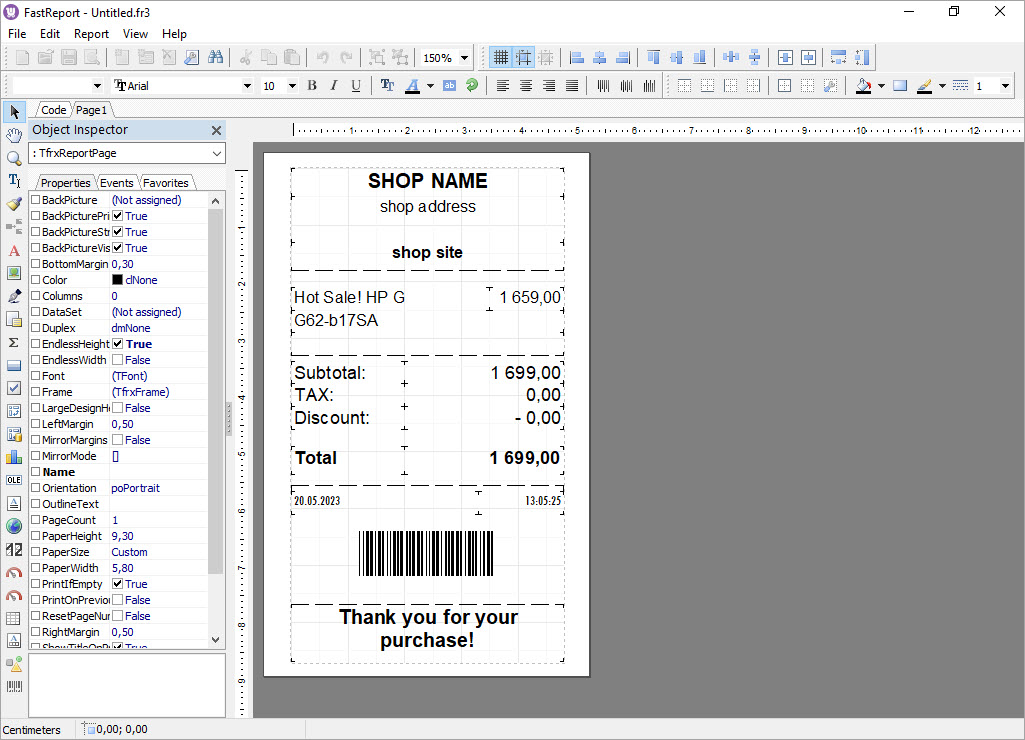 Print WooCommerce receipts on thermal printer FREE
Download Now
COMMENTS
Terri's Ng • 07/23/2020
How do I add order number to this?

WooCommerce Store Manager

Mod
Terri's Ng
• 07/23/2020
Hello!

Thank you for your question.
It is possible to add order number to the template. This requires editing the template design and adding new SQL expression.
You can do it yourself editing the source file. (Find the file on your computer it as described in the article above). As it was mentioned in the article, changing the receipt template requires SQL skills.
If you want to outsource the task, you can order the assistance service https://woocommerce-manager.com/product/basic-assistance/, and our engineers will add order number for you and do other edits to the template. For this service contact us at contact@emagicone.com
Please don't hesitate to write if you have any further questions.
Akeem Neil • 09/05/2020
Can the receipt be printed automatically as an order is placed?

WooCommerce Store Manager

Mod
Akeem Neil
• 09/07/2020
Hello Akeem, thank you for your question.
It is possible to print receipts in 1 click when creating an order via POS in Store Manager. For that, you need to enable receipt printing in the Preferences.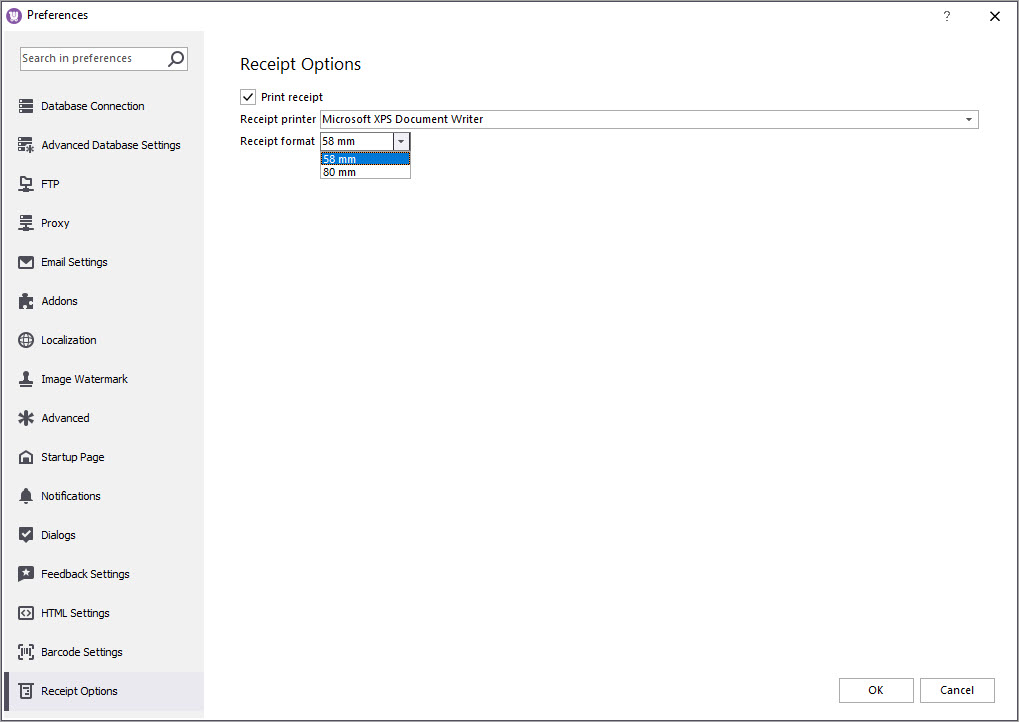 With everything set up, you just have to confirm receipt printing after creating an order: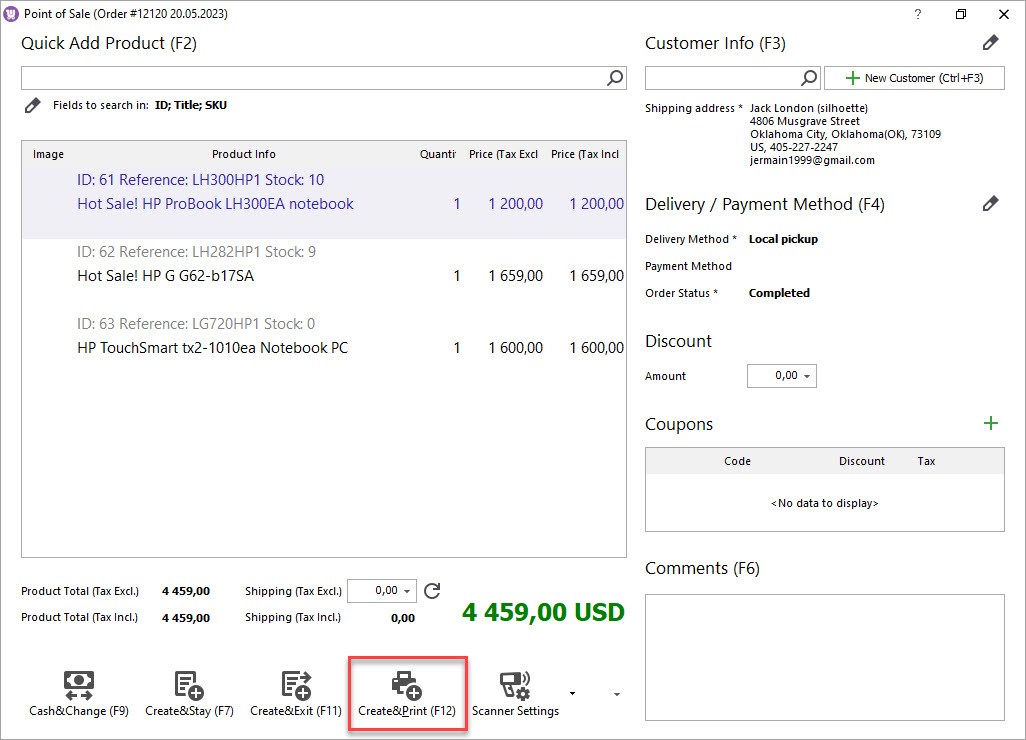 If you need fully automated printing for both orders created from Store Manager via POS and from Admin and from strorefront (by customers online on your store), it is not available in Store Manager yet.
We consider adding automated printing of orders in the future. In that context, could you please provide some details on how you are going to use automated order printing:
What is your business and for what sort of tasks do you need automated order printing?
Do you want to print receipts for orders created via POS in Store Manager or also those created via the native WooCommerce admin panel?
How often will receipts be printed?
We'll greatly appreciate your answers. Please send them to contact@woocommerce-manager.com
Also, please vote for the feature to get notified when it is implemented: https://support.emagicone.com/295650-Add-option-to-print-invoices-automatically-once-the-order-it-received
Akmal • 02/04/2021
It doesn't print item attributes and variants but it prints only the item name in receipt. How can I add item variants on receipt?

WooCommerce Store Manager

Mod
Akmal
• 02/05/2021
Hello Akmal, thank you for your question.
By default, Store Manager displays variant name on the receipt. It is possible to customize the receipt template to display variation name. Customization is made via the integrated FastReport tool and implies creating new SQL query.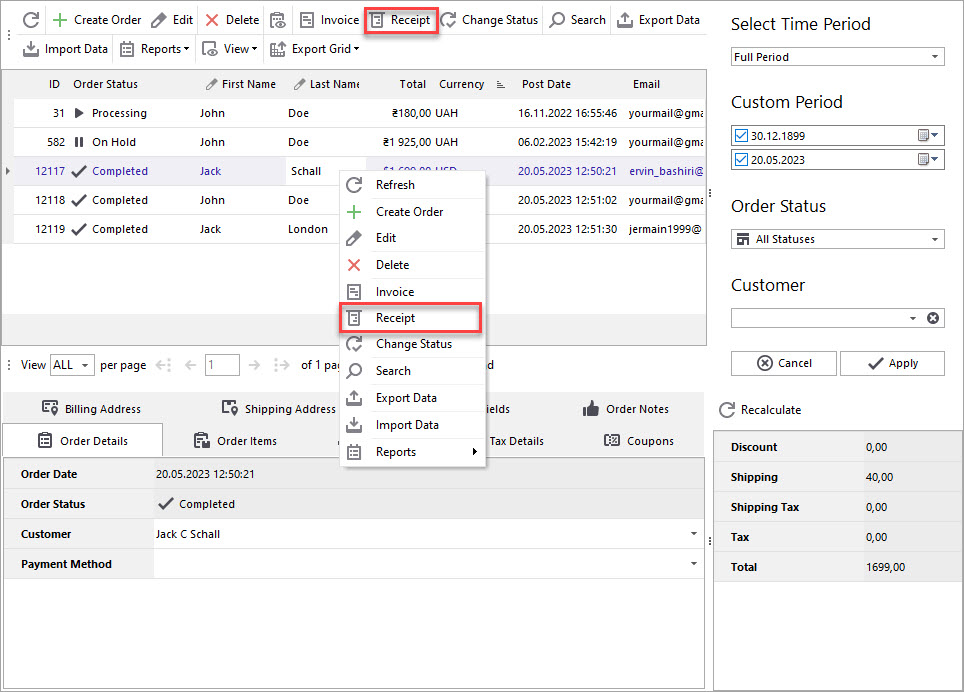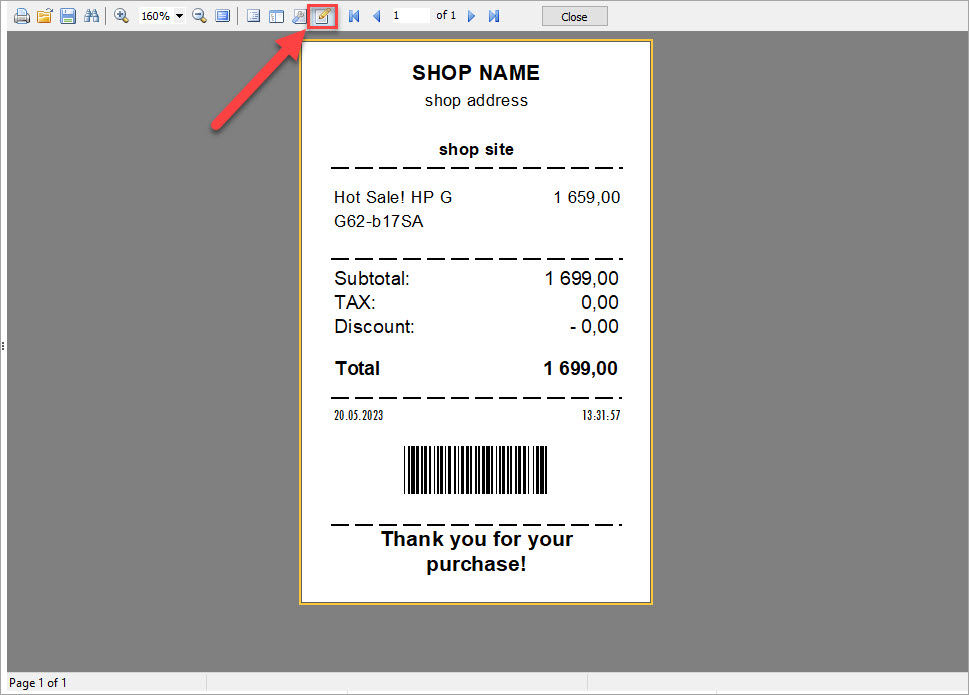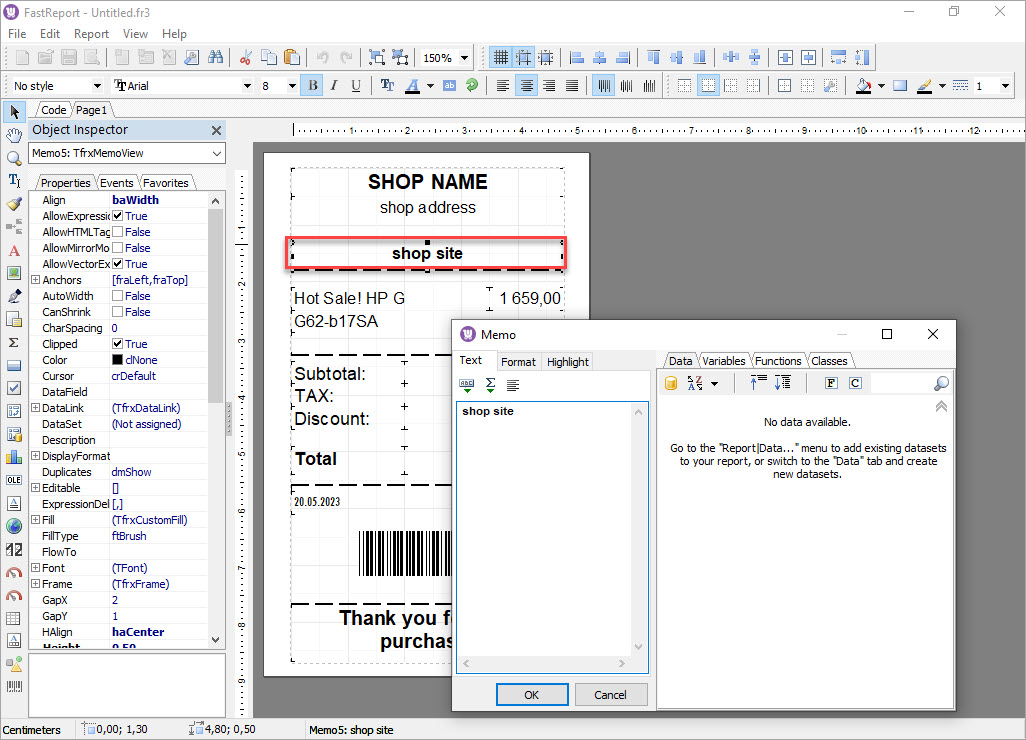 You can order the customization of receipt as a service. Please send your request to contact@emagicone.com. Our tech engineers will review your request, prepare a quote, and if it fits you, will customize the receipt.