Date:
2018-09-01
Modified:
2023-05-30
How to Create Eye-Catching WooCommerce PDF Catalogs and Lookbooks
Creating WooCommerce PDF catalogs and lookbooks with goods from your online store, contributes to better visual display of your assortment to offline customers. Once PDF with products is generated in a neat and compact format or customized according to your taste and needs, you can print it or send directly to partners or customers.
The Right Software to Generate WooCommerce PDF Catalogs
Creating PDF catalog, you will showcase and promote your products offline, so it means you'll have to rely on the best tools to make them attractive for potential viewers. Having the right program to design your lookbook or brochure ensures an outstanding shopping experience.
WooCommerce LookBook (PDF Catalog) Creator addon is an ultimate solution for the above mentioned needs. It's perfect for 1:1 sales, creation of brochures for wish list reminders or abandoned cart follow-ups, trade show handouts or flyers.
This tool can automatically load the information on the products you sell online, add catalog cover and content. You will also be able to select design from the given templates or customize it per your requirements.
Use PDF Catalog as a Supportive Sales Tool for Offline Purchases
Try FREE
Note: This addon requires parent app Store Manager for WooCommerce, as it is built into it. To try the addon in demo mode, simply install free version of Store Manager.
How PDF Catalog Creation Works?
Follow these steps to create a product catalog using Store Manager for WooCommerce and PDF Catalog Creator addon:
Run the Addon
Open the 'Addons' section and click on the 'PDF Catalog Creator'. In demo mode you will be able to create catalogs with up to 20 products in each.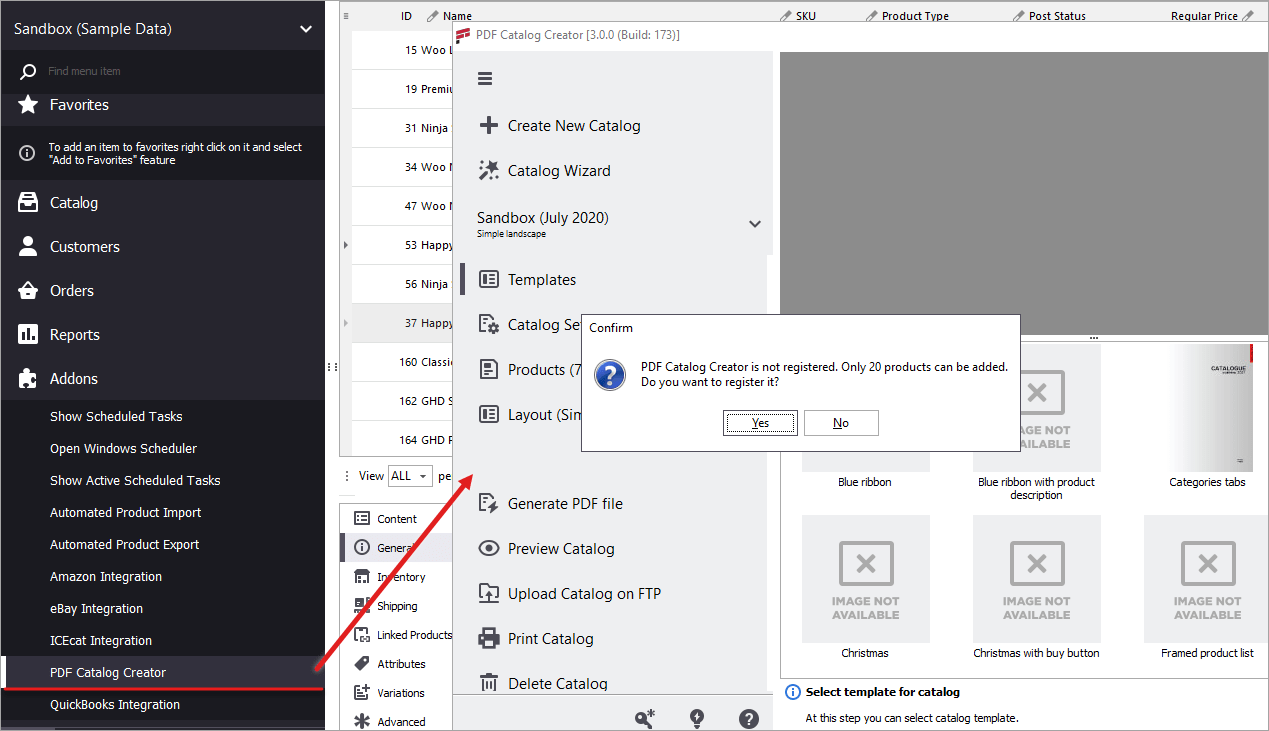 To start creating a catalog, use 'Catalog Wizard' to be guided step-by-step.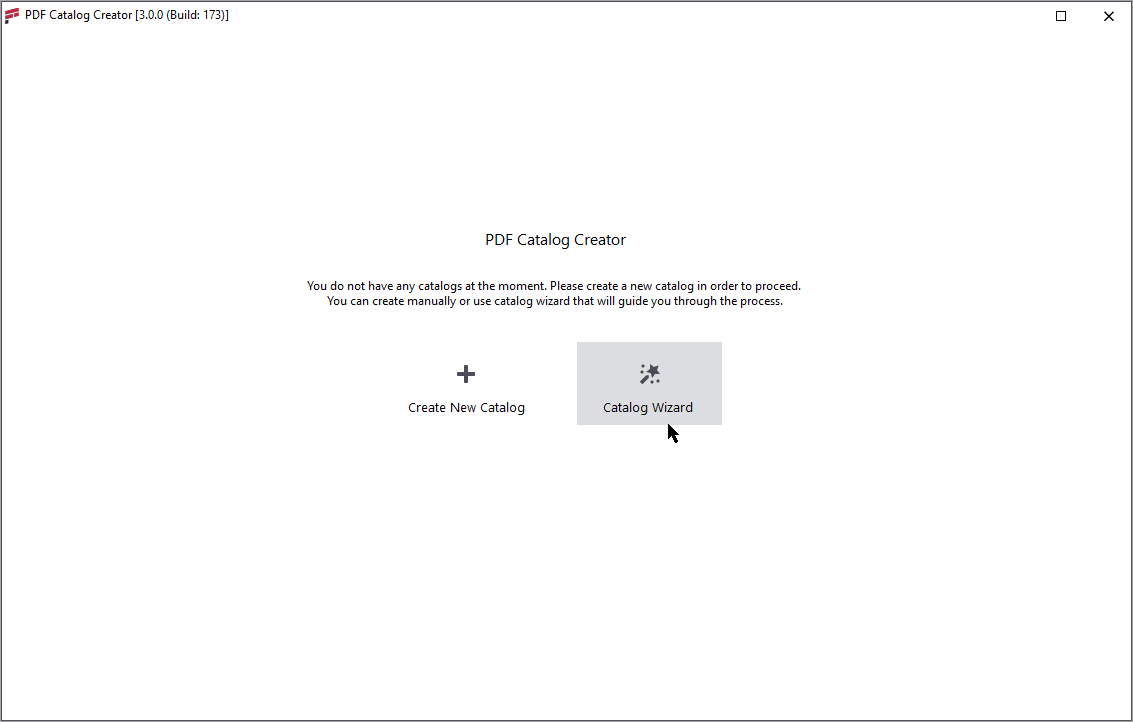 Select a Template and Configure Catalog Settings
First of all, choose the template for your future catalog among the availableones. Afterwards, configure catalog settings: input its name, shop title, address and URL to online shop if necessary. Once done, proceed to the next step pressing 'Add Products to Catalog'.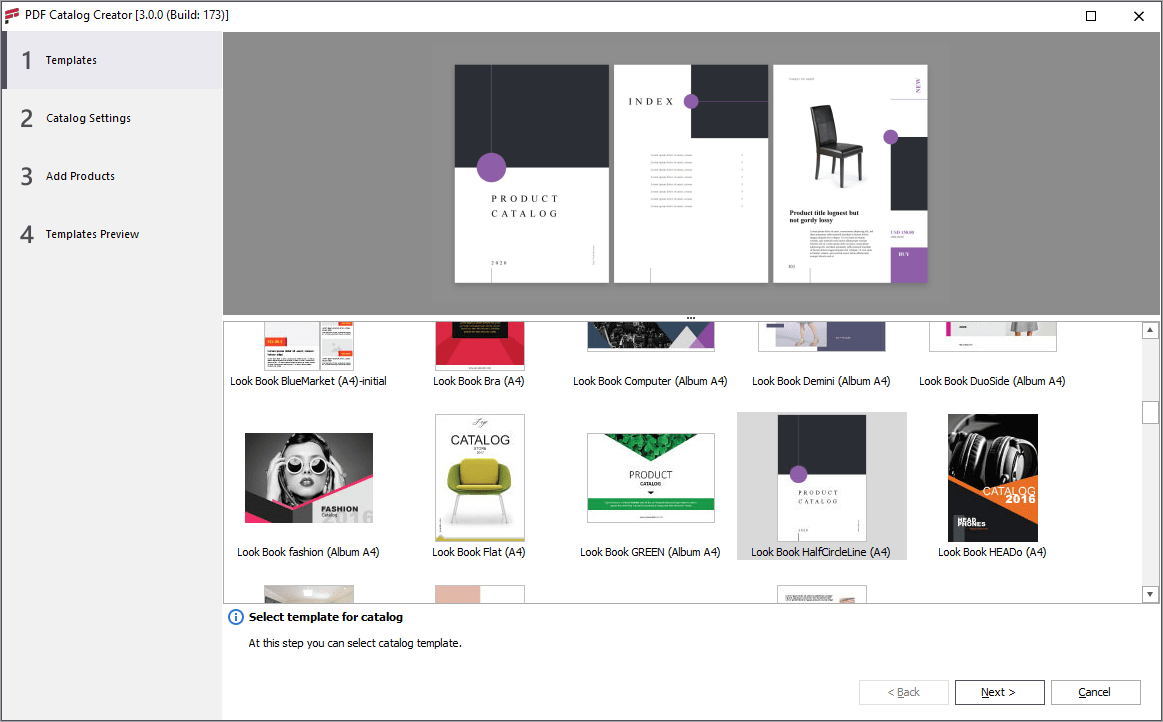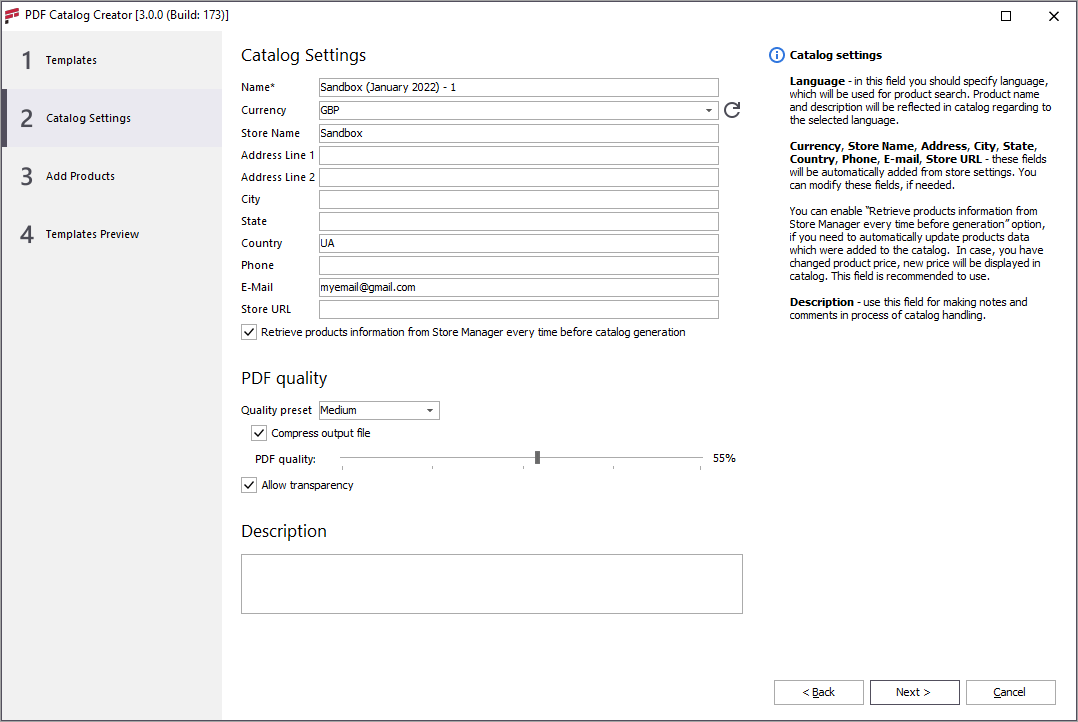 Customize Content and Structure of Your PDF
Here you can select goods to be added to catalog from selected categories.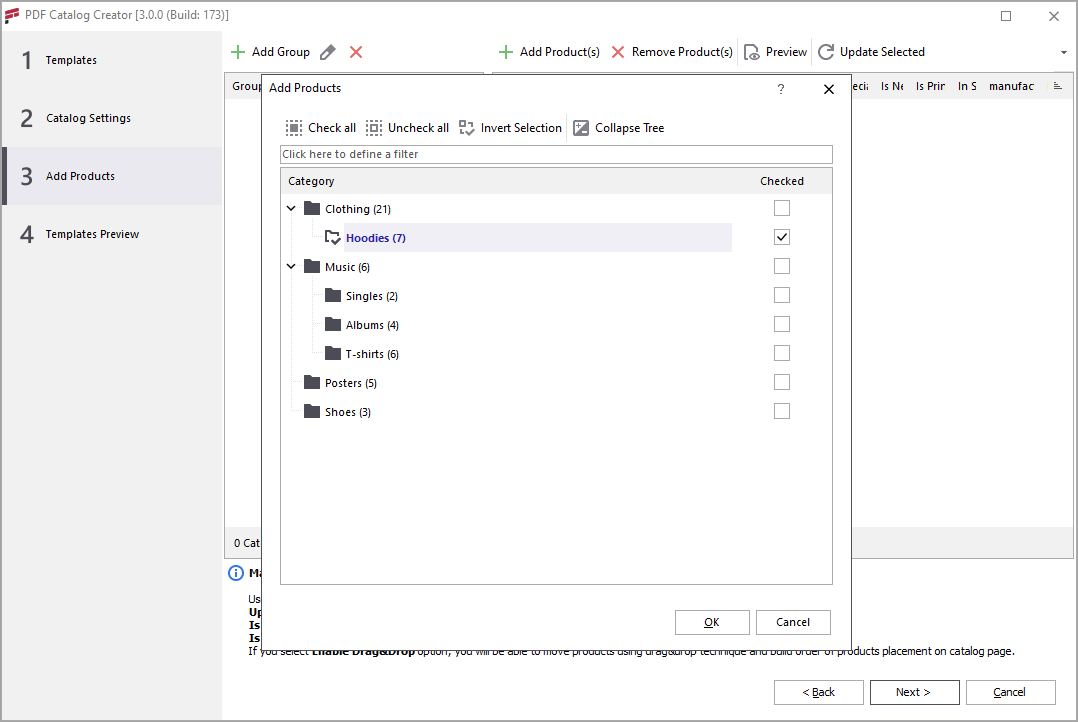 After products were added, you can sort them according to you taste via drag&drop or massively set them as new/ printable.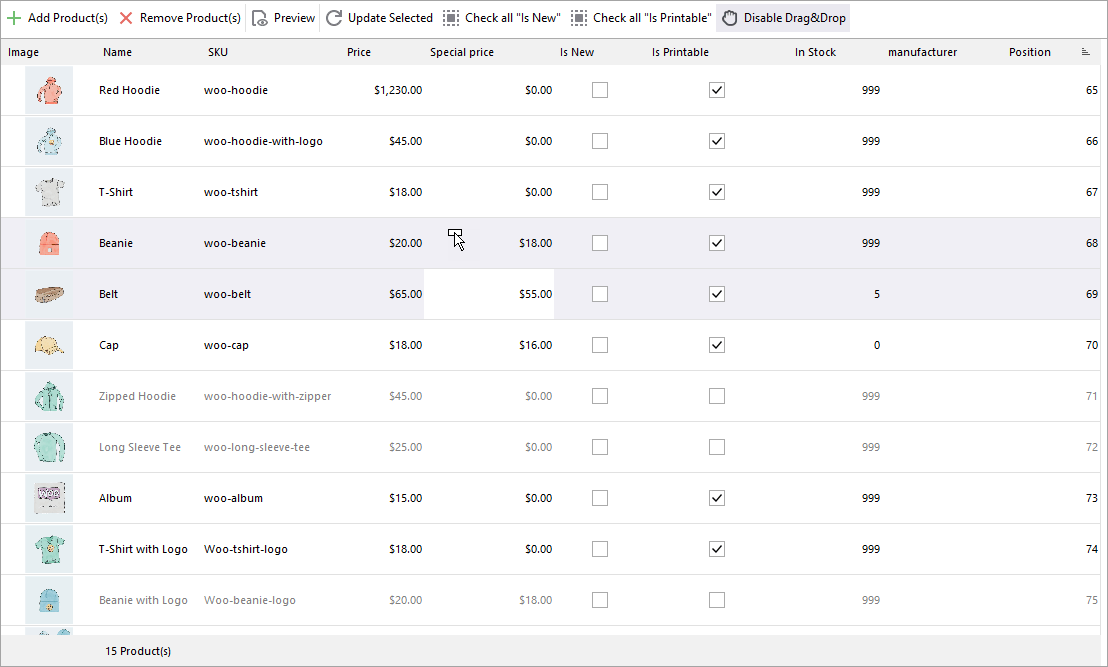 Then move to 'Templates Preview'.
Choose design template for catalog from the drop-down of predefined layouts the software is equipped with. Alternatively, you can customize the look of your pdf file, adjusting it to your needs with Advanced Layout Editor.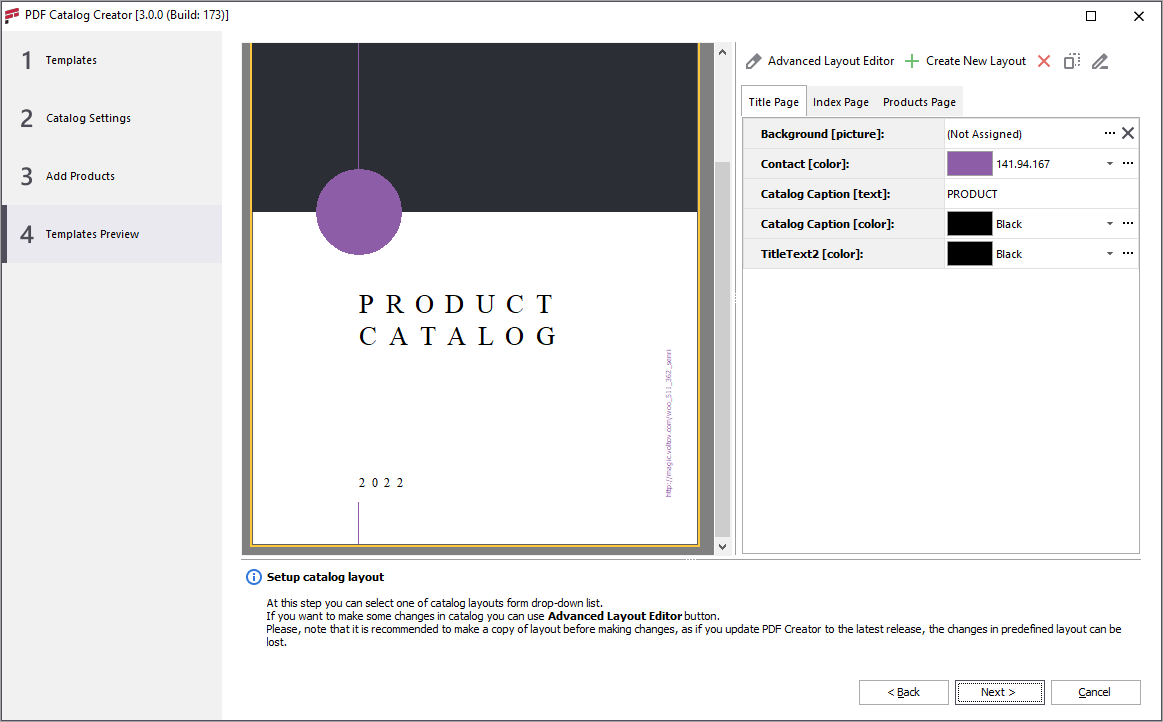 Use Single Product Page Lookbooks
Single-page does not mean that your lookbook will have only 1 page. Comparing to ordinary PDF catalogs, where there are multiple products listed per page, lookbooks usually have separate page for each product. This way customer can get much better look at goods, almost as if they were in a real store.
PDF Catalog Creator addon includes a wide range of lookbook layouts and allows you to create realistic lookbooks with your products. Make catalogs for every purpose: events, seasons, segments, etc.
Print or Send Created WooCommerce PDF Catalogs
Before closing the Wizard, you can preview newly-created catalog. You will see how your PDF with products will look like. Here you can edit, print, email it right away or even simply save it for future reference.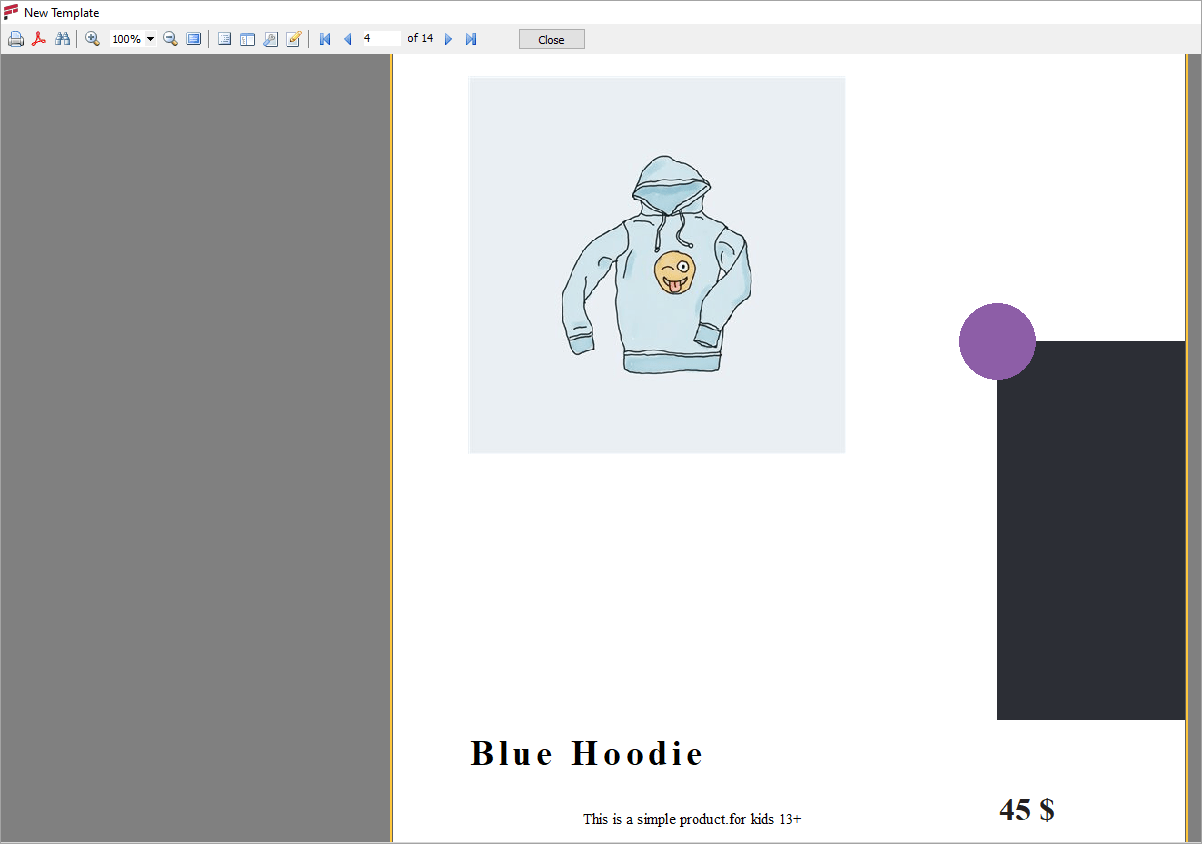 Created catalogs will be stored in the app. From there you can manage multiple catalogs at once: add more goods, remove catalog or distribute it via e-mail, FTP or save it for further actions.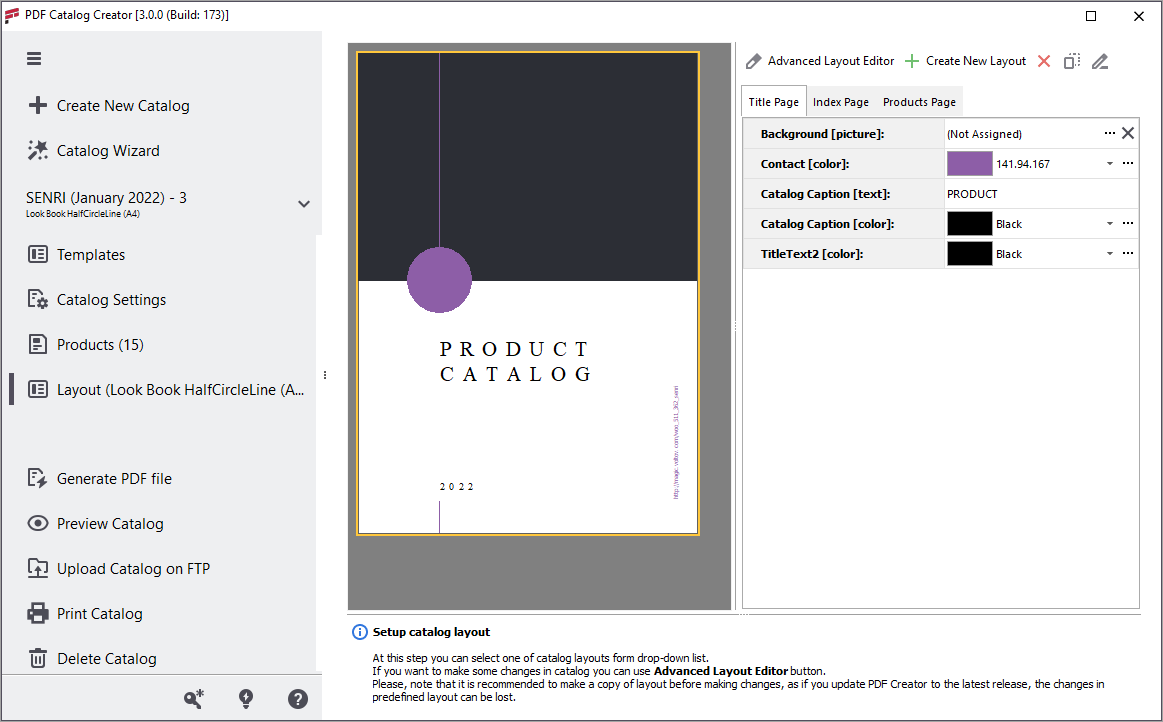 Your WooCommerce Products and PDF Catalogs Managed Inside One Tool!
Check Now
COMMENTS
Hayes Murphy • 06/30/2022
Is it possible to control the page shadows in a PDF catalog in WordPress? Some of the shadows are stronger than others in the crease of the spreads. Our developer doesn't seem to understand.
WooCommerce Store Manager

Mod
Hayes Murphy
• 07/07/2022
Hi and thank you for the question, Hayes. Are you are speaking about the LookBook addon with Store Manager for WooCommerce? The thing is, our default templates do not use shadows. Please provide us with a screen capture of the shadows you're referring to. You can send us the details via email contact@emagicone.com