Date:
2017-02-10
Modified:
2023-05-22
WooCommerce Category Management
WooCommerce category management is essential part of online store handling.
Categorization is the most convenient way to structurize your website in order to optimize the full customers flow from front page to checkout. WooCommerce categories are fundamental as they allow to group equivalent products together and help your clients find their way through the variety of goods offered in your catalog.
WooCommerce Category Structure
If you log in to your WooCommerce back-end, categories can be managed from Products -› Product Categories.
There you can view your existing categories and subcategories on the right and quickly create new category on the left.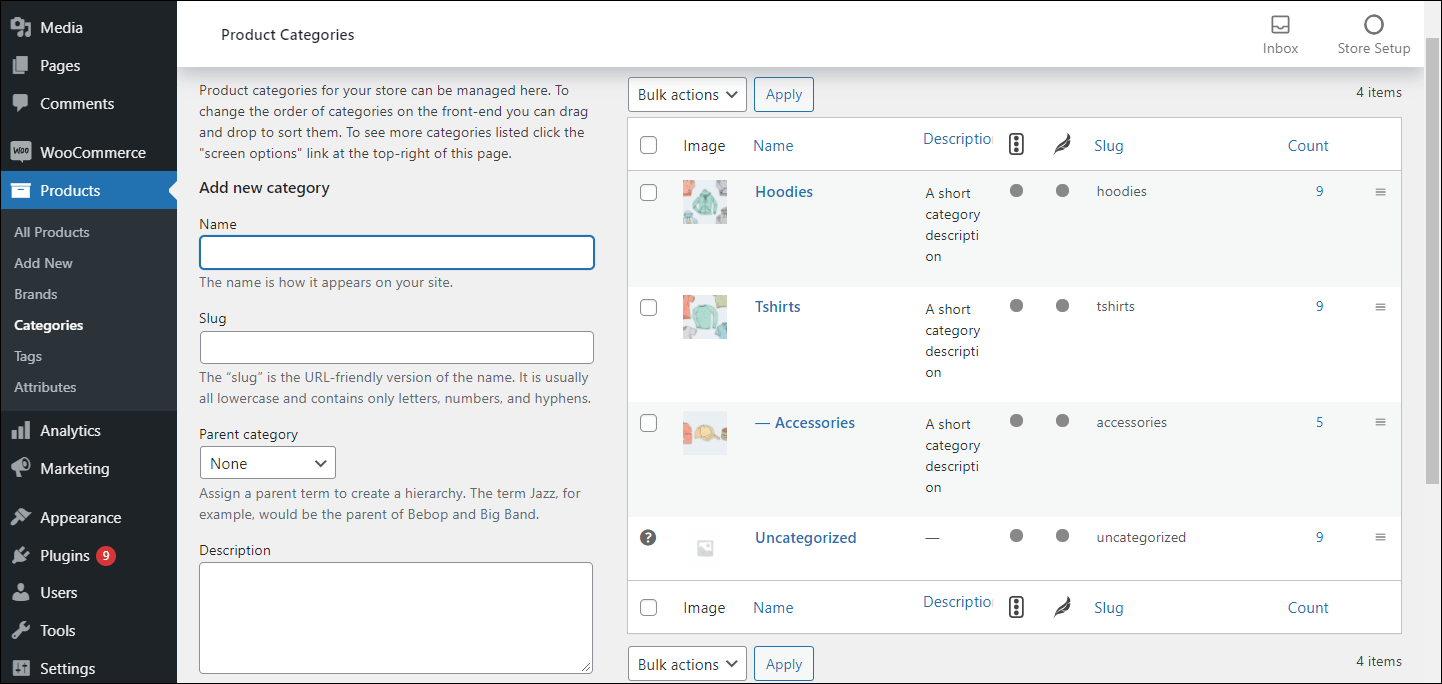 However, in case your Woocommerce category tree is massive, it will be difficult for you to see all of its levels. Wouldn't it be better if they were visible on one page without switching between windows and waiting for browser to load?
With Store Manager for WooCommerce you will be able to make use of improved categories management section!
Check 2-week fully-functional version! Try FREE
Categories Section of Store Manager for WooCommerce
Using Store Manager for WooCommerce you have the chance to work with your catalog in much more convenient way.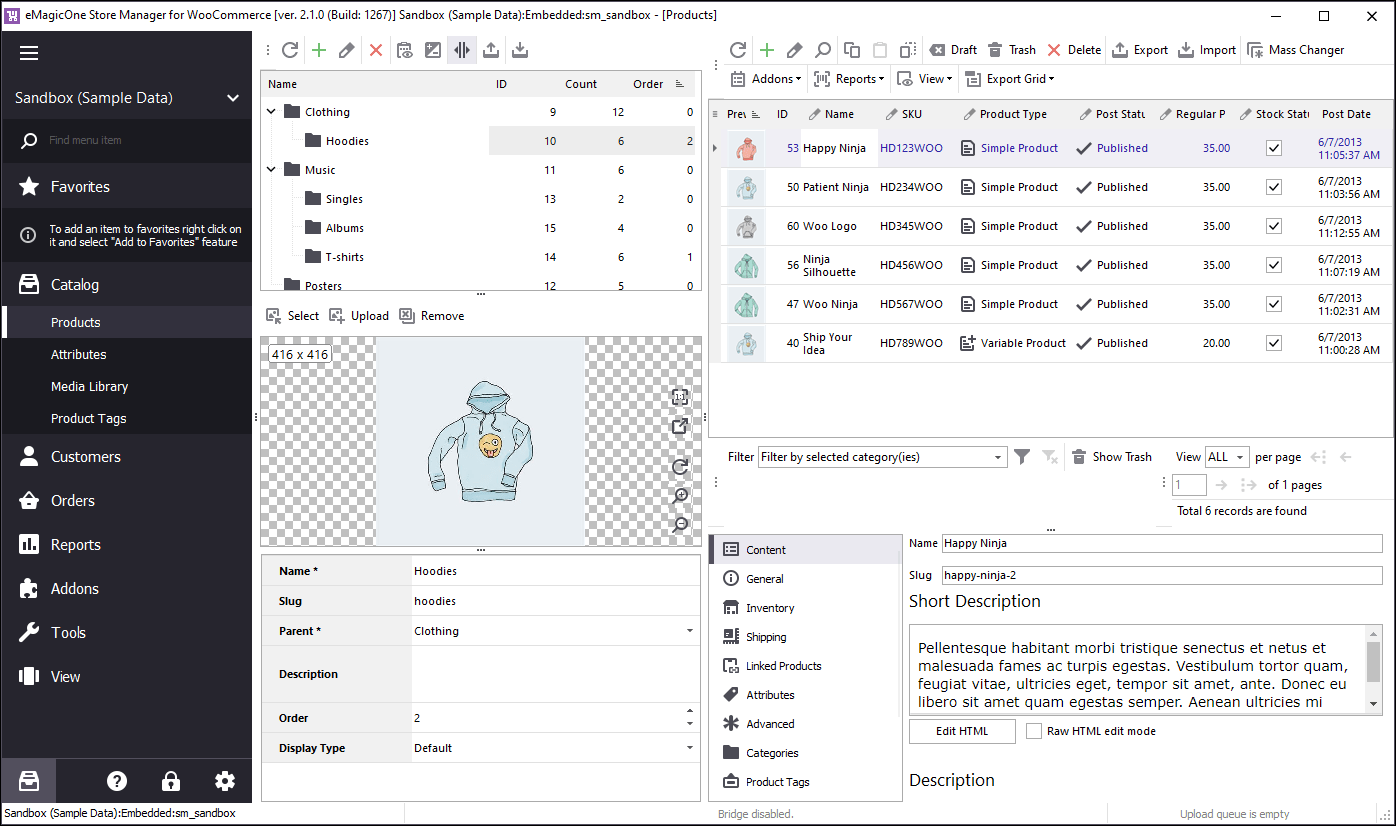 Using the application you will be able to:
Easy Navigate
In 'Product' section of Store Manager you will see that parent and subcategories are smartly organized on the left side of the window. Respectively, on the right you are able to see products belonging to them (in case the corresponding filtering option is selected).
Add New Categories
You will be able to add new WooCommerce category and fill in related to it info right in the lower grid. There are no additional windows opened.
Edit or Delete Categories in Bulk
Perform bulk changes to selected categories. You can either change some information or remove goods from the list completely.
Change Categories Hierarchy: Drag&Drop or Set Position
In case you have large category tree and you want to reposition some categories and/or subcategories it is possible to drag and drop them to change order or just modify numbers responsible for their sort order in the list.
Upload Category Images
Select image for your category among the existing in the gallery or upload new picture from the folder at your PC.
Assign Goods to Categories Easily
You can see how many goods each category contains. In case you need to merge some categories or unassign / reassign products, you can do it massively.
Export/Import Category Tree
CSV import/export of categories in WooCommerce might be helpful in case you want to copy your category tree from one site to another or when you need to modify lots of categories at once.
Preview Categories
You can see how the category looks like right from the application by clicking 'View Category page'.
Related Articles:
Create and manage your WooCommerce categories smarter with Store ManagerDownload Free!
COMMENTS
Liam • 09/15/2018
The installation program says my email does not exist.
WooCommerce Store Manager

Mod
Liam
• 09/15/2018
Hello, Liam!
Thank you for your comment.
Plese, try to use an alternative email, for example, gmail.com. If that does not help - please contact our support for assistance.