Date:
2018-10-17
Modified:
2023-05-26
Work With QuickBooks via WooCommerce QuickBooks Integration
Managing WooCommerce website, store owner might resort to accounting systems, such as QuickBooks, to keep inventory, customers and sales more accurately arranged in the appropriate way merchant requires.
Here, important thing is to define, what tool might help to combine both QuickBooks and WooCommerce systems to work and synchronize data along with simplification of store administration.
QuickBooks Integration Addon of Store Manager for WooCommerce will assist you with the integration of your website and accounting system, replacing manual data insertion with automatic processes.
Starting Store Manager for WooCommerce v.2.10.0.1455, QuickBooks Online Integration is also supported.
Store Manager is a downloadable application that enhances the default WooCommerce functionality with tools for bulk edits, advanced import/export, database backup, data generation, and others. QuickBooks Integration is provoded as a built-in Store Manager addon.
If you don't have Store Manager yet, download a free trial and install it on your computer. Connect the application to your store database and explore QuickBooks Integration.
What exact options does the addon offer? They are the following:
export products from WooCommerce to QuickBooks;


export customers to QuickBooks;


export WooCommerce orders to QuickBooks;


import products from QuickBooks.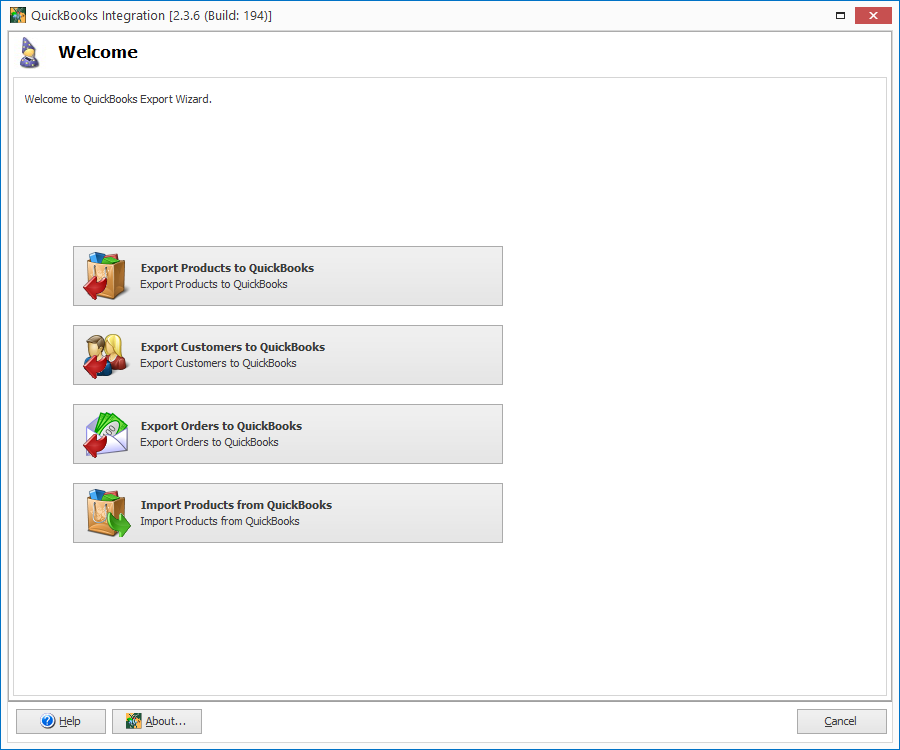 The operations can be easily performed with the help of special wizards, that ensure errorless data transfer and saves tons of time.
Export Products To QuickBooks
WooCommerce QuickBooks Integration, available in Store Manager offers to export products to QuickBooks as one of the options at users' disposal. Export Preview Data window displays the product-related data, such as product name, description, quantity, etc. that will be carried out to the accounting system. One of the advantages is that user can fall back upon built-in filters on the top of the columns, that allow to select only the needed items that have to be exported.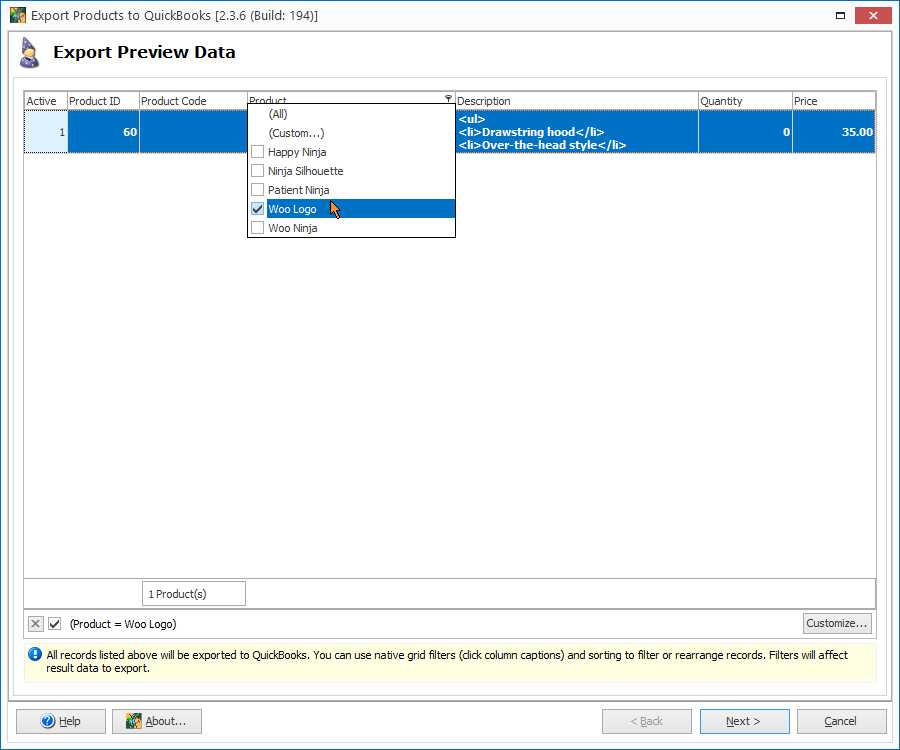 Further, it is necessary to connect to QuickBooks depending on it is running or not.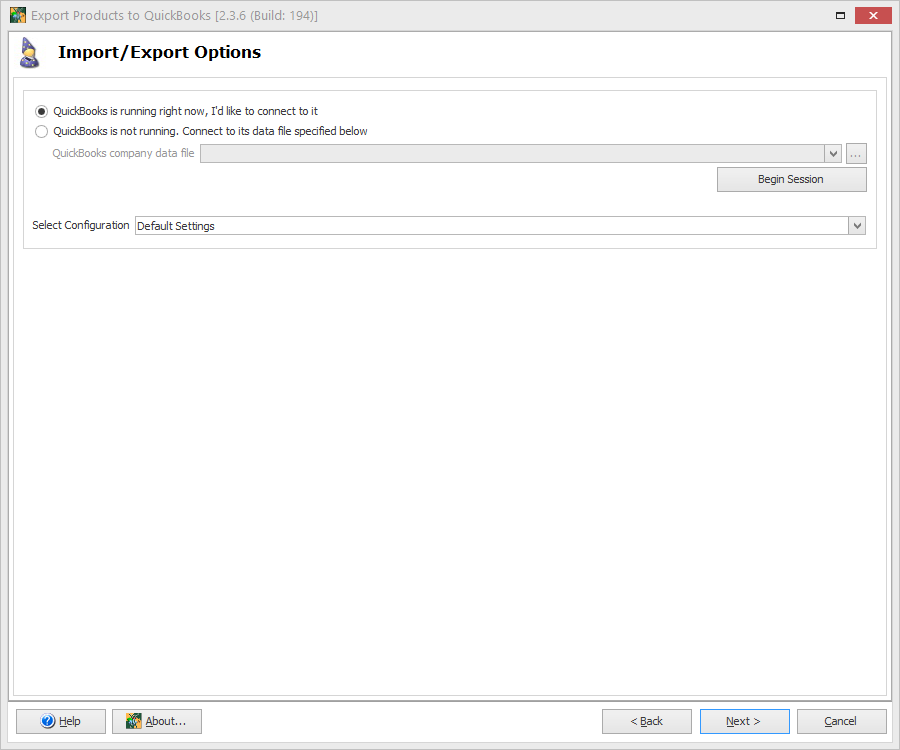 Afterwards, WooCommerce QuickBooks addon lets specify export options, set tax and product options; map custom fields and products.
Export Customers To QuickBooks
Other option, WooCommerce QuickBooks Integration offers - is to export your clients to the accounting system. The similar thing is, that Export Preview Data step also gives the possibility to take advantage of filters in the headers of the columns, so it user has big number of customers, they can be conveniently filtered by some criteria. Also, you are obliged to choose customer identifier at the same step.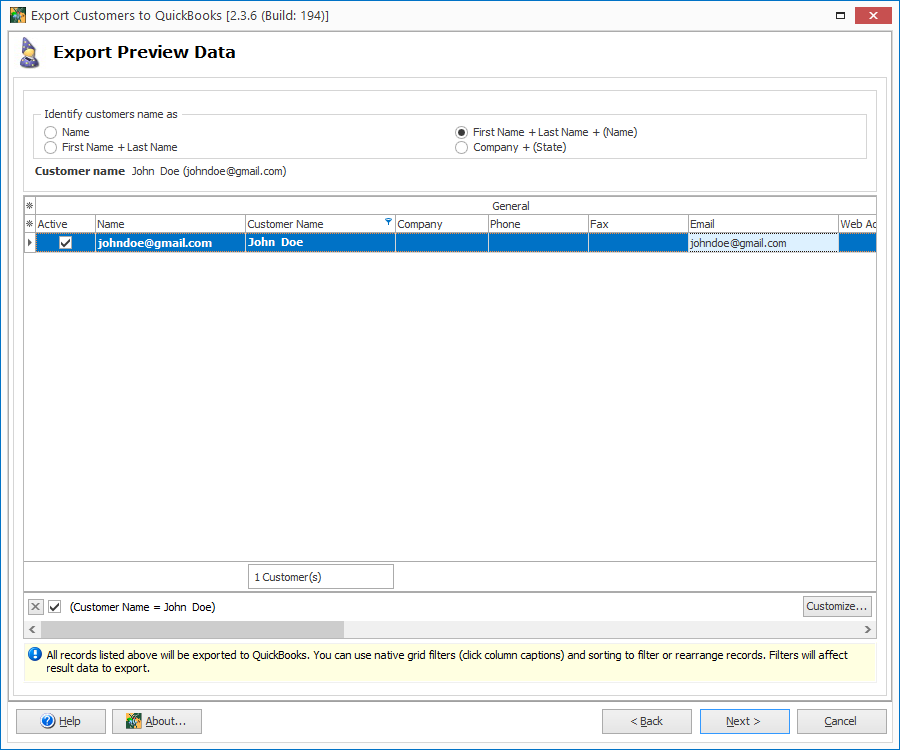 Determine export method, customer options, tax and map customers and you are done!
Export Orders To QuickBooks
Carrying out sales orders to QuickBooks system, Store Manager offers to select not only filtered customer data, but also, choose orders by date, that makes export process very flexible and smooth.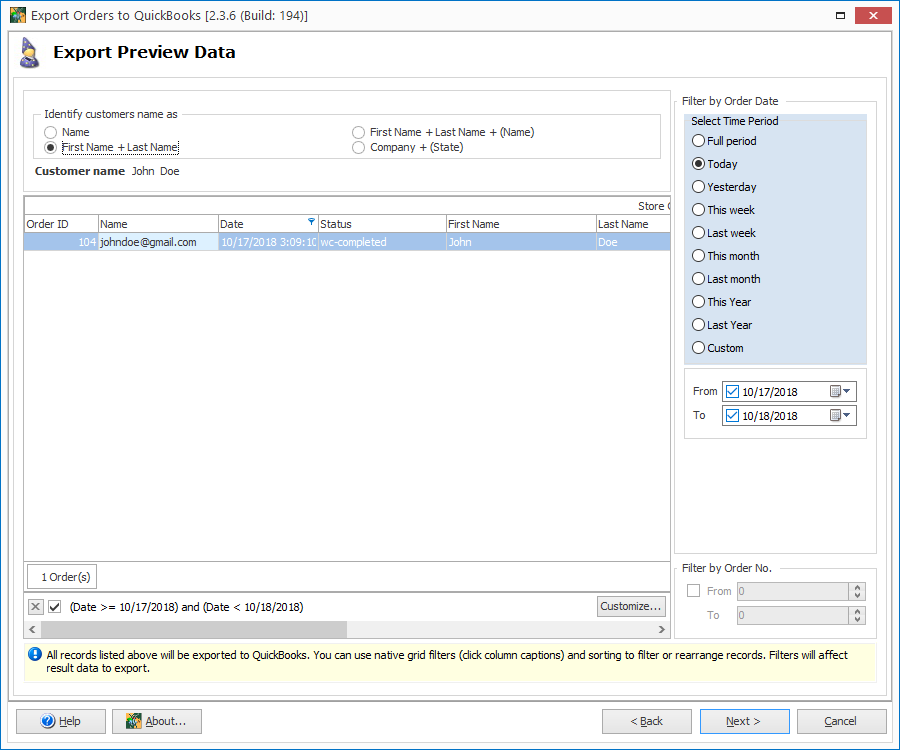 After you finish with selection of orders to export - next thing you need to do is to specify export orders options. Among different options for tax, order type, order discounts, great benefit here is that WooCommerce Quickbooks Integration gives a possibility to create customer if it does not exist yet, as well as assign all exported orders to a particular customer.
Read the detailed guide on how to export WooCommerce orders to QuickBooks.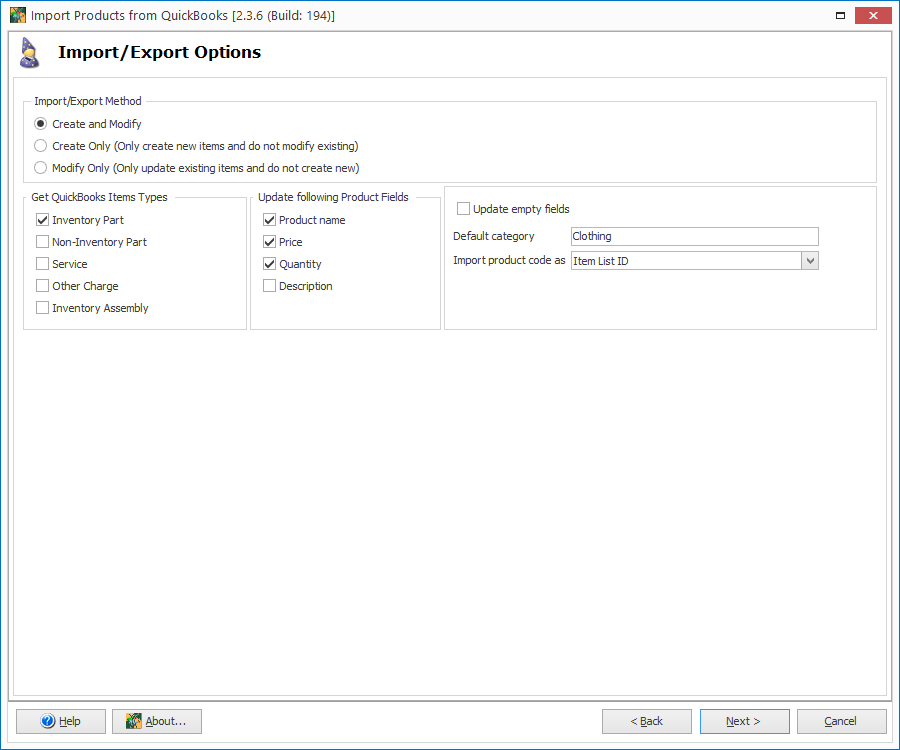 Import Products From QuickBooks
When uploading merchandize from QuickBooks accounting to WooCommerce store, you are obliged to choose the import method (create,modify or both), select items type and product fields for update and specify the default category.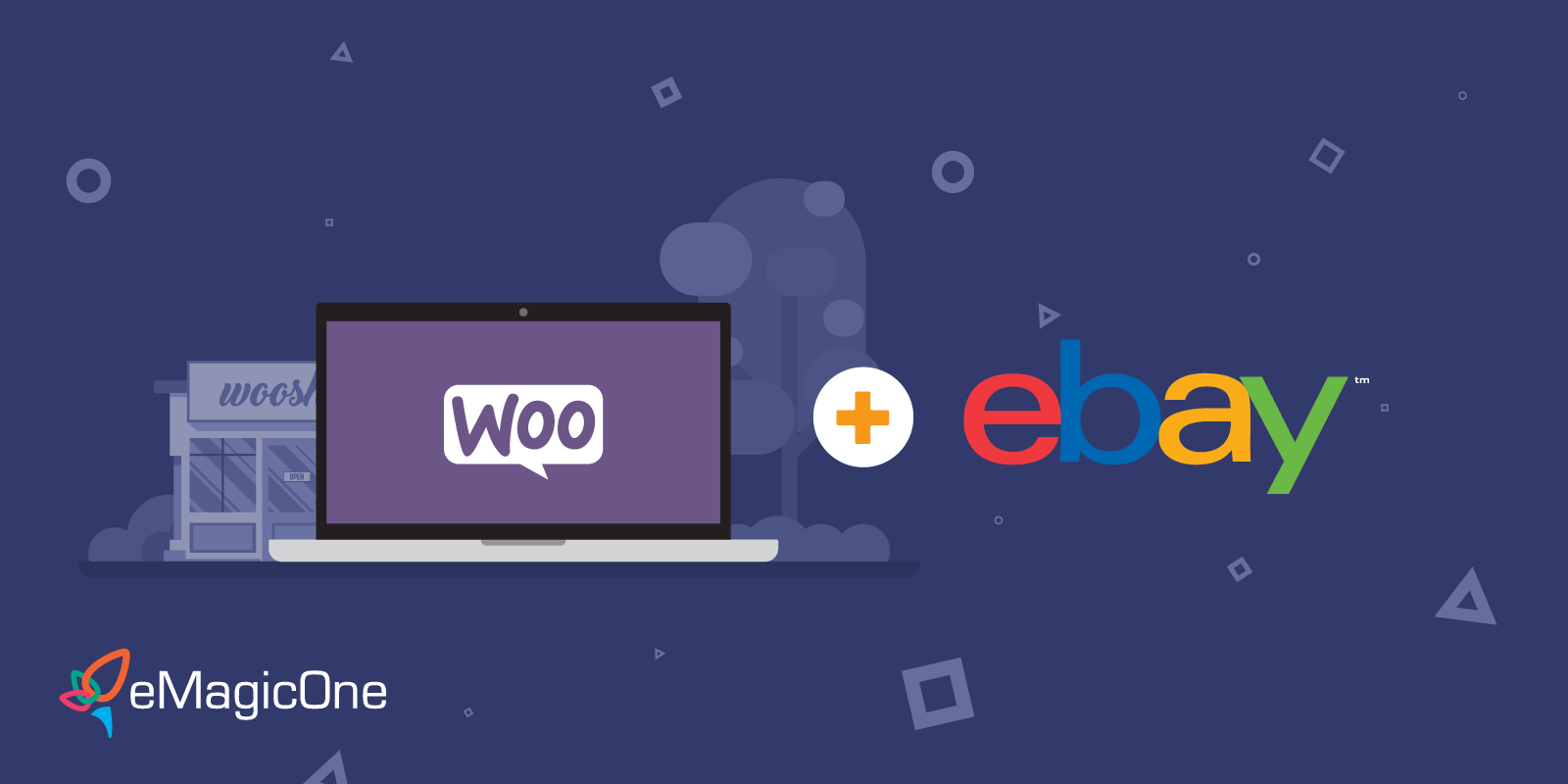 Note: QuickBooks Integration addon is already built in Store Manager and cannot be used without it. It runs in demo mode and can be tested for a few items. In order to get access to full version - you need to order the license key.


To check a full list of compatible QuickBooks Desktop versions, follow this link - Supported QuickBooks Desktop Versions

Test WooCommerce QuickBooks Integration in Store Manager for 14 Days FREE
Try now
COMMENTS