How to Add WooCommerce Reviews
Benefits of WooCommerce Reviews
WooCommerce product review is a powerful tool at establishing loyal relationships with your customers. Often, a comment or a recommendation of another shopper has the biggest effect on the person's decision to buy or not to buy a product.
Even negative feedback may be of good use for you. According to statistics, if all of your reviews are positive, they are considered as fake.
Also, product reviews are very good for SEO. Search engines appreciate the unique user-generated content and prefer showing pages containing users' reviews and comments in the first positions of the search results.
How to Add WooCommerce Reviews and Ratings?
From WooCommerce dashboard go to WooCommerce => Settings and select 'Products' section.
Scroll down to 'Review' settings and tick 'Enable product reviews' box.



How to Enable WooCommerce Reviews



Set whether the reviews can be added only by verified users and whether to put labels on such reviews.
In the same settings it is possible to enable WooCommerce review rating.
Tick 'Enable star rating on reviews'.
Specify whether the rating should be obligatory or optional.
Tap 'Save changes'.
How to Moderate WooCommerce Review?
If you go to 'Settings' => 'Discussion' you can find many more settings concerning product reviews moderation. For example, you can configure, whether the review author must indicate his/her name and email or whether a comment should be approved manually and many other. Just tick the box next to necessary setting and press 'Save changes' in the bottom of the settings page.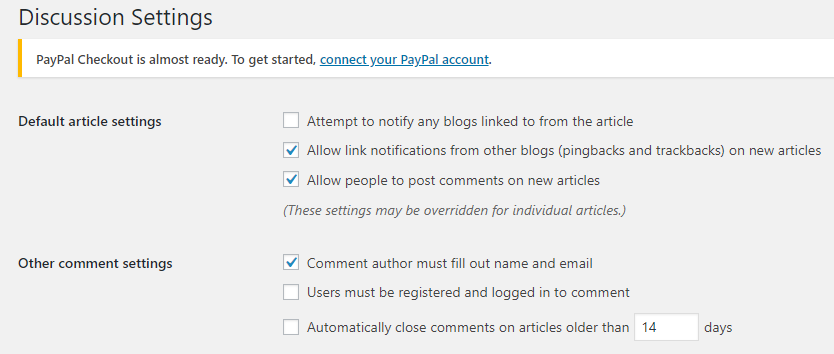 In order to moderate the received product review, find it from the backend and hover over it. There will appear a few moderation options including Approve/Unapprove, Reply, Quick Edit (quickly modify the text of the review), Edit (change the review text, status and edit the rating), Spam, Trash.

By enabling WooCommerce reviews you can make your customers trust you better. At the same time you will optimize your SEO and let more shoppers discover your webstore.
COMMENTS
Michelle Saurette • 03/04/2020
WooCommerce Store Manager

Mod
Michelle Saurette
• 03/04/2020
Thank you, Michelle! We are happy that you do and grateful for sharing your opinion)