Date:
2017-04-05
Modified:
2023-01-18
Setting Up WooCommerce Grouped Products
WooCommerce supports several product types what makes catalog arrangement maximally convenient and accurate. Products, you sell or are going to sell within your webstore might have significant differences and uses. For example, there is a collection of related products that can be purchased individually and you may create such collections using WooCommerce grouped product functionality.
The Notion of WooCommerce Grouped Products
Grouped products is one of four product classes available in WooCommerce. Creating grouped product you can consolidate several simple products within one page without them having to share any specific feature (contrariwise variable products). Its constituents are not interdependent, with unbound relations disposed under main grouped product. Customers, from their side, are free to choose any of group product items and specify quantity for each.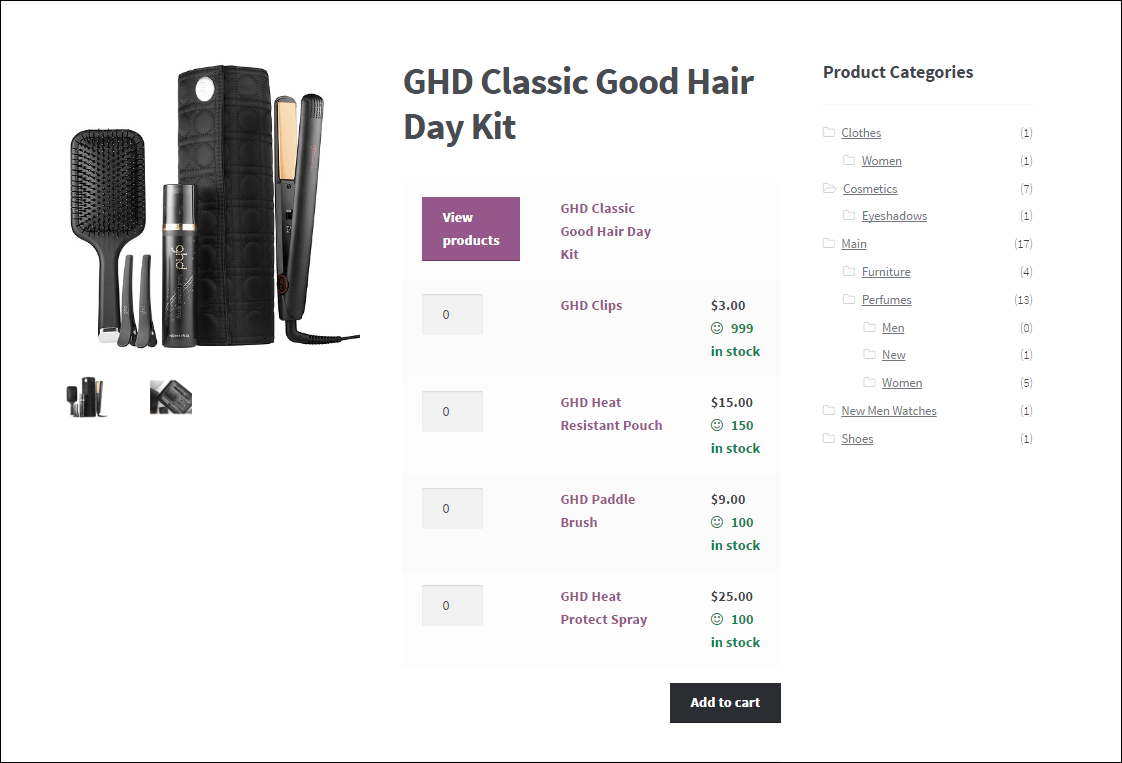 Creating WooCommerce Grouped Products
As it has been stated above, WooCommerce grouped products collect any number of simple products. First you should create main product, all simple elements will be stored under. This product is marked as grouped respectively. Having set grouped product you need to link sub-items to it.
Below you can find more detailed explanation on the whole procedure of WooCommerce grouped products creating.
1) Add WooCommerce Grouped Product
Navigate to Catalog->Products in Store Manager for WooCommerce and select category to add grouped product.


Hit 'Add New' button on the product toolbar to initiate product configuring. Right after you click this option, product records appears in the grid.


Move down to the lower grid with multiple tabs and select 'General', where product type can be specified. Expand the dropdown and select grouped product option.



Setting WooCommerce Grouped Product in Store Manager



Fill in all product related details, add title, description, images, etc and press 'Save' to add WooCommerce grouped product.
2) Assign Simple Items to Grouped Product
If necessary simple products already exist at WooCommerce, you can step to grouping. In case they have not been added yet, create them first.
To assign simple items to main grouped product the following steps should be preserved:
Select simple product to be assigned to grouped as its constituent and enable its editing.


Access 'Linked Products' tab in the lower grid.


Expand 'Grouping' dropdown and select WooCommerce grouped product currently managed simple item will be linked to now.



Linking WooCommerce Simple Product to Grouped



Press 'Apply' button below to save the relations.
Configure group products and create bundles, so you your customers can configure purchase easily and add all the items to cart in one go from single product page.
Related Articles: